Harley-Davidson Eliminating 700 Jobs Worldwide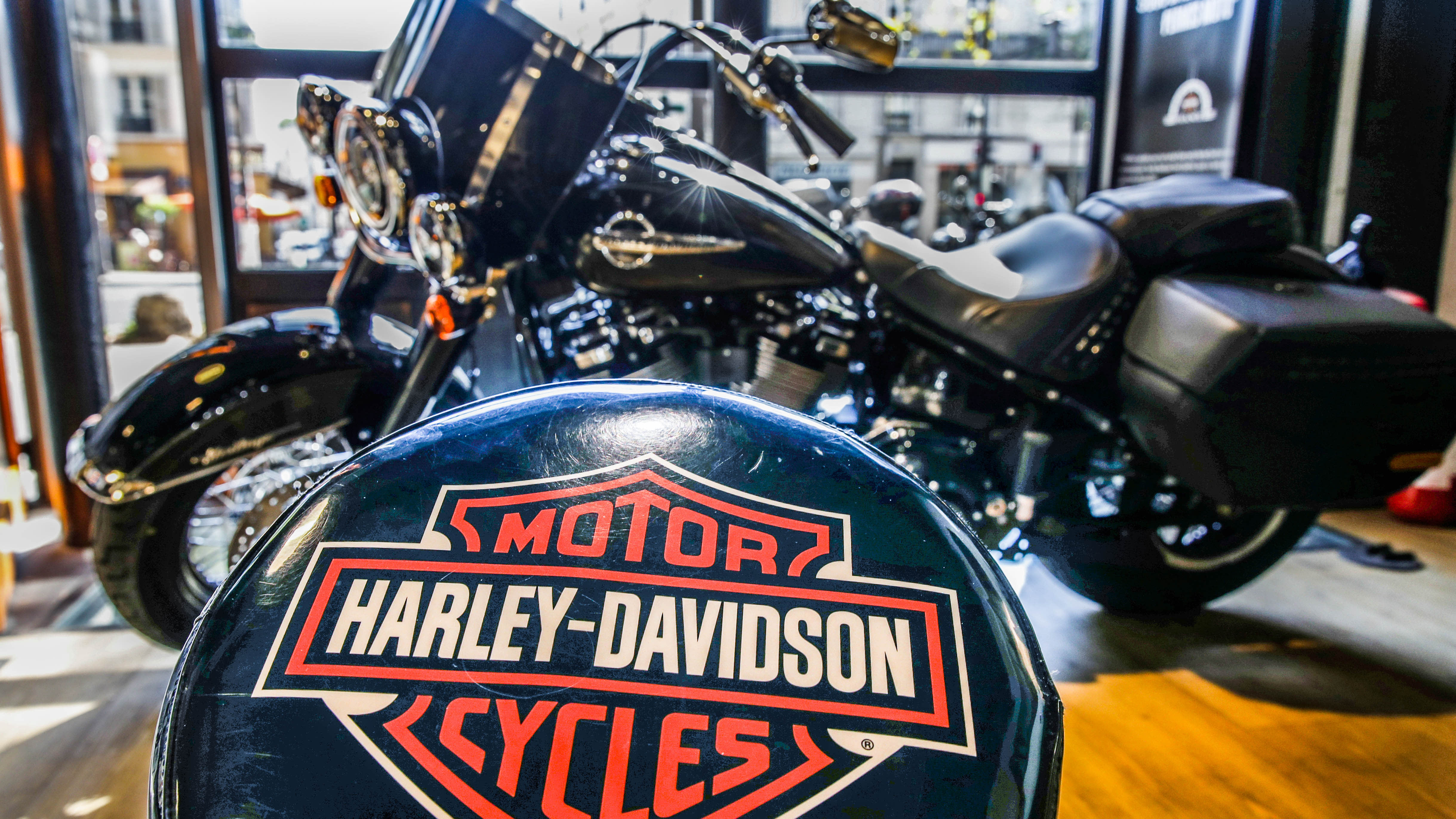 Milwaukee, July 09, 2020 (GLOBE NEWSWIRE) — As part of its comprehensive efforts to rewire the company (The Rewire), announced in April, Harley-Davidson, Inc. ("Harley-Davidson") (NYSE:HOG) today announced an overhaul of its global operating model, including a leaner, more nimble organization. Initial Rewire actions are expected to result in restructuring costs of approximately $42 million in Q2 2020. The company plans to share a summary of The Rewire, including additional costs and expected savings, when it releases its Q2 results.
"The Rewire is progressing very well and substantial work is being done to eliminate complexity and get Harley-Davidson on a path to winning. Our new operating model is simpler, more focused, and enables faster decisions across the entire company," said Jochen Zeitz, chairman, president, and CEO of Harley-Davidson. "We've taken a hard look at our entire set up, our spending, and how work is getting done, to align our operating model, structure, and processes. We are building a strong foundation to drive a high-performance organization in the future."
Changes to the company's operating model under The Rewire include all areas of the business globally, from commercial operations to corporate functions. Changes have also occurred in the company's leadership, among them, Chief Financial Officer John Olin has left his role, with current VP Treasurer, Darrell Thomas assuming duties as interim CFO until a successor is appointed. "Significant changes are necessary, and we must move in new directions. I thank John for his commitment during his 17 years with the company and for his leadership during this critical phase of The Rewire," Zeitz said.
Overall, the streamlined structure requires approximately 700 fewer positions across the company's global operations with approximately 500 employees expected to exit the organization through 2020.
The key elements of The Rewire:
Enhance core strengths and better balance expansion into new spaces
Prioritize the markets that matter
Reset product launches and product line up for simplicity and maximum impact
Build the Parts & Accessories and General Merchandise businesses to full potential
Adjust and align the organizational structure, cost structure, and operating model to reduce complexity and drive efficiency to set Harley-Davidson up for stability and success
The company plans to share a comprehensive summary of The Rewire actions and financial impacts when it releases its Q2 results later this month. The Rewire will set the foundation for a new 2021-2025 strategic plan which is expected to be shared in Q4.
Company Background
Harley-Davidson, Inc. is the parent company of Harley-Davidson Motor Company and Harley-Davidson Financial Services. Since 1903, Harley-Davidson has stood for the timeless pursuit of adventure and delivered freedom for the soul with an expanding range of leading-edge, distinctive and customizable motorcycles in addition to riding experiences and exceptional motorcycle accessories, riding gear and apparel. Harley-Davidson Financial Services provides financing, insurance and other programs to help get Harley-Davidson riders on the road. Learn more at www.harley-davidson.com.
Cautionary Note Regarding Forward-Looking Statements
The company intends that certain matters discussed in this press release are "forward-looking statements" intended to qualify for the safe harbor from liability established by the Private Securities Litigation Reform Act of 1995. These forward-looking statements can generally be identified as such because the context of the statements will include words such as the company "believes," "anticipates," "expects," "plans," "may," "will," "estimates," "likely" or words of similar meaning. Similarly, statements that describe or refer to future expectations, future plans, strategies, objectives, outlooks, targets, guidance, commitments, or goals are also forward-looking statements. Such forward-looking statements are subject to certain risks and uncertainties that could cause actual results to differ materially, unfavorably or favorably, from those anticipated as of the date of this press release. Certain of such risks and uncertainties are described below. Shareholders, potential investors, and other readers are urged to consider these factors in evaluating the forward-looking statements and are cautioned not to place undue reliance on such forward-looking statements. The forward-looking statements included in this press release are only made as of the date of this press release, and the company disclaims any obligation to publicly update such forward-looking statements to reflect subsequent events or circumstances. Important factors that could affect future results and cause those results to differ materially from those expressed in the forward-looking statements include, among others, uncertainties regarding the company's ability to effectively execute the company's restructuring activities within expected costs and timing and to successfully implement the elements of The Rewire.
Click here to view the original web page at Harley-Davidson Eliminating 700 Jobs Worldwide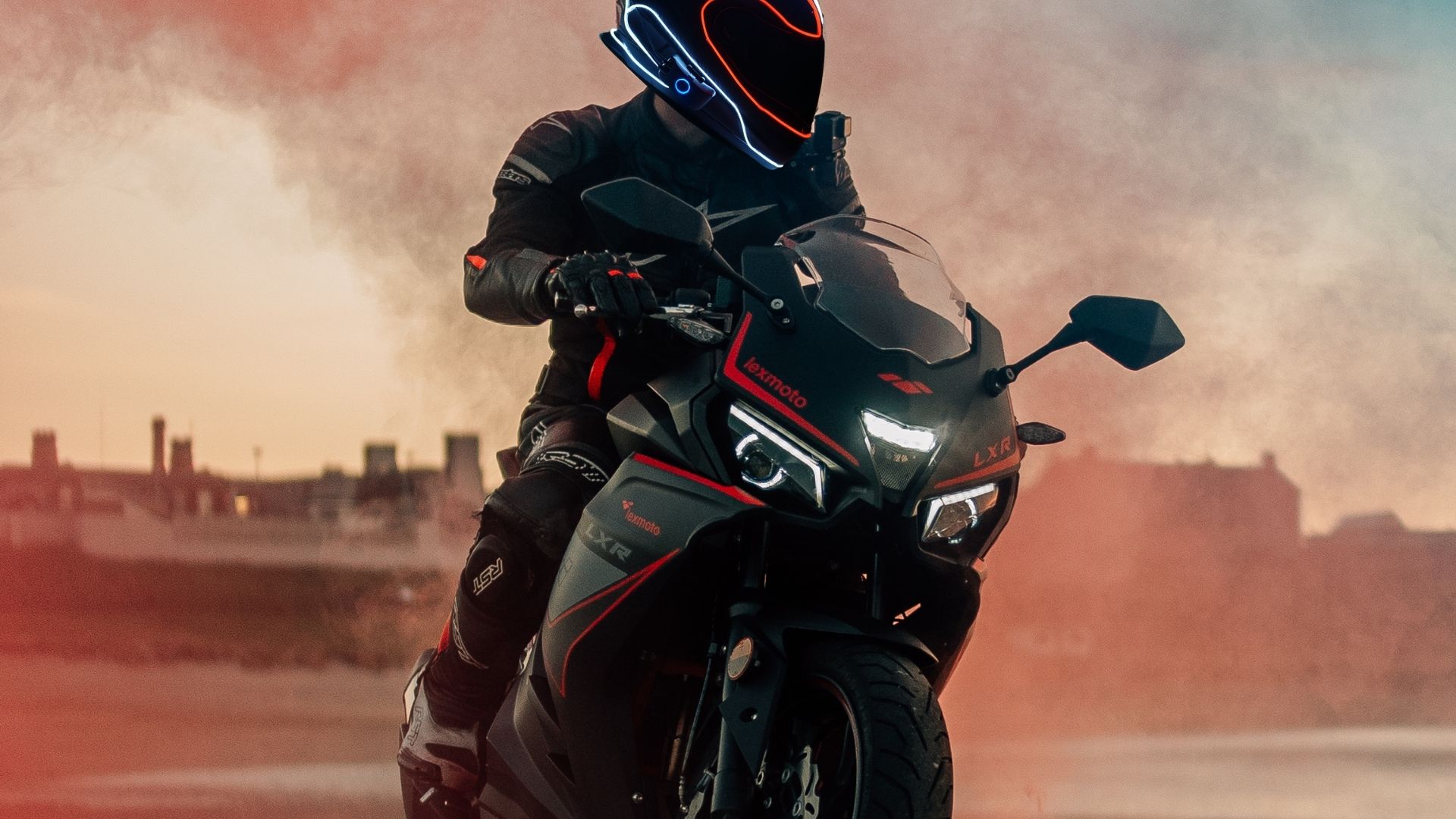 Looking to enhance your motorcycle riding experience in 2022? Here are the 10 motorcycles tech for riders to consider. From GPS systems to audio and video enhancements, these tools can make your ride more enjoyable and informative.
1. Bluetooth Helmet:
Bluetooth technology is becoming more and more popular on motorcycles, with a lot of riders opting for standalone Bluetooth systems like the Cardo or AGV helmets. There are also a number of motorcycle-specific Bluetooth systems on the market, the most popular brands are Sena, Cardo Systems, etc. One advantage of standalone Bluetooth systems is that they can be used with any helmet, no matter the brand. This means that riders can select a system that fits their budget and their style.
Some motorcycle manufacturers even offer special deals on standalone Bluetooth systems if you buy a helmet from them, like Shoei, Scorpion, and Bilt. Another great benefit of Bluetooth systems is that they are compatible with most smartphones. This means that you can use your smartphone to control music, navigation, lighting, and other bike features without having to take your hands off the handlebars.
2. Heads-Up Display:
A heads-up display (HUD) for motorcycle riders can provide important information such as speed, distance traveled, and current location on the map while keeping your eyes focused on the road. Bluetooth technology makes this capability easy to use, and an optional camera attached to the mirror provides a clear view of the surroundings. This type of display is becoming increasingly popular because it provides riders with critical information without taking their eyes off the road.
There are a few of these devices on the market, but most of them have a pretty high price tag. The recent addition to this list is the DVison Heads-up Display. It seems to mount like the CamBox Camera right behind the helmet's visor. As for compatibility, DVision's heads-up display can fit a variety of helmets. It makes use of a clip that mounts onto the inside of your helmet's shell and can be used on everything from full-face helmets, modular helmets, and even jet helmets. The current kicker is that is not yet available in the United States, you can however purchase and have it shipped to Germany and surrounding countries. you can learn more about DVison at https://dvision-hud.com
UPDATE: TILSBERK has informed our staff that they are hoping to be able to ship out the DVison Heads-Up Display to US customers in 2023.  Once we get a hold of one we will do a Review.
3. Motorcycle Cameras:
Camera technology is always evolving and advancing, which is why motorcycle riders need to keep up with the latest trends. One of the latest camera technologies to hit the market is helmet cameras. Helmet cameras can be a great way to capture footage of your ride and share it with friends or family. Sena has several helmet camera models that are compatible with GoPro cameras, such as the 10C/10C Pro and the new 50C with Premium SOUND BY Harman Kardon.
These models offer great quality footage and are especially useful for drifting and racing. Cambox is another popular option for helmet cameras. Cambox offers excellent quality footage at an affordable price, making it a great choice for riders who want to capture footage of their ride but don't want to spend a lot of money. Bell Helmets just recently released a Built-in helmet with a camera at the top to provide much-needed footage for motorcyclists in case of an accident.
4. GPS Trackers:
A GPS tracker is a helpful tool for motorcyclists. GPS Trackers can provide peace of mind while riding and when your bike is parked. . There are a few different types of trackers available, so it is important to find the one that is right for you. There is a handful on the market that are the most popular like the SPOT Me LTE GPS tracker. The SPOT ME acts like a beacon that marks your location every time it's in motion and when it stops. You can view history in the Android/iOS app or on the web on their website. Another option is the RLink tracker which is actually plugged into your motorcycle's electrical system and can track ignitions, tilts, and movement.
You can also export your rides into the Rever ride tracking app (RLink comes with a year free of Rever Pro). The new player in this field is the MoniMoto, touted as "The Smart Motorcycle GPS Tracker". It allows you to track your bike's whereabouts and monitor your ride stats in real-time, even when you are not riding. The Morimoto also has a built-in phone alarm that will notify you if your bike goes out of range or gets stolen!
5. Heated Grips:
The cold winter weather can be a real challenge when it comes to riding a motorcycle. Many riders turn to heated grips to help them stay comfortable and safe on their rides. Here are some of the best-heated grips for motorcycle riding in the winter:
Kawasaki has been making motorcycles for over 50 years and they know a thing or two about keeping riders warm. Their Heated Hand Grips come with three heat settings and are available in both right and left-hand versions. The grip is also waterproof and windproof so you can rely on it in any weather condition.
BMW also makes excellent motorcycles, and they understand how important it is to keep riders comfortable in the cold weather. Their Rocker Warmers are perfect for motorcyclists who ride in colder climates, as they come with three heat settings as well as an auto shut-off feature.
If your bike did not already come with heated grips you can find many Universal Heated Grip for Motorcycles out there. No matter what type or size of motorcycle you ride, an Oxford Heated Grips makes riding in cold weather much more comfortable. These grips are made from durable, heat-resistant materials, and have a built-in thermostat that maintains a constant, comfortable temperature. The Oxfords come in both left and right-hand versions, so you can choose which grip is best suited for your dominant hand.
6. Tire Pressure Monitoring System:
Looking to save on tire maintenance costs? Consider purchasing a motorcycle tire pressure monitoring system. TPMS systems alert riders when their tires are dangerously low on air, saving them money and time in the future. FOBO is one such company that offers motorcycle TPMS systems but harnesses Bluetooth. FOBO has come up with a Bluetooth motorcycle tire pressure monitoring system that has a Smart processing function that works for every rider.
You have found the right tool to check your tires through your phone! The TPMS has a view of on-demand tire pressure and temperature that displays quickly. This indicates the level of pressure and temperature. With the quick monitoring process, the miniature equipment monitors 24/7 to check the condition of your tires. You can check your tires at different times, thanks to the frequent update. There are a few cons with this product though, though research on the interwebs, it looks like the product is not fully waterproof, so if you forget they are on it might be a costly mistake, as they retail around a hundred dollars on amazon.
7. Ride Saftey System
A ride-sharing company is using a 360-degree artificial intelligence (AI) system to help drivers avoid blind spots and stay alert to potential distractions. The Ride Vision 360-Degree AI System was developed by a startup called Blindspot. The system uses sensors in the cars and on the roads to create a 3D map of the area around them. It then uses that information to provide drivers with warnings about potential dangers ahead, including people or objects in their blind spot. Ride Vision 360-Degree AI System is currently being used by the company GoGet, which operates a ride-sharing service in Sydney, Australia.
Everything is hard-wired to your bike's battery, so no worries about having to take another device inside with you to charge. Ride Vision claims the power draw is less than if you were charging your phone, which is always a plus. The company has been working on this tech for the past few years, and just raised $7 million in additional venture capital to help it launch its first product in early 2021. The initial launch will see Ride Vision units sold in Austria, France, Germany, Greece, Israel, Italy, and the U.K. Other countries should follow at later dates, including Australia, Brazil, China, India, Japan, and the U.S. Exact dates for any launches have yet to be announced.
8. LED Lighting:
The popularity of LED motorcycle lighting continues to grow as riders opt for brighter and more efficient headlights and taillights. Lights that use LEDs are more expensive than traditional lights, but the benefits of using them far outweigh the cost. XKGlow is a leading supplier of LED motorcycle and ATV lighting. they offer a wide range of lighting options, from simple on/off switches to Bluetooth-controlled LED kits.
Then if you want to Tron up your look, enter LightMode LED Kits! These smart and colorful light kits are perfect for any helmet. They can be controlled with your Android/iOS phone using their app, providing you with the flexibility to change your ride's look anytime, anywhere. And don't forget about their safety benefits—with these LED kits, you'll be able to see better in low light conditions and stay safe on the road.
9. Airbags
What is the best way to protect yourself while riding a motorcycle? The answer, of course, is by wearing full gear. However, not all riders feel fully safe in gear. For those who feel like they need the next level of protection, there are other ways to protect themselves. One option is to wear clothing that includes airbags. CX Air Dynamics just debuted a new airbag pant in 2021, These pants are made of heavy-duty material and are designed to protect you in the event of a crash. The pants also feature a built-in motorbike safety system that will help protect you in the event of an accident. With these pants, you can be sure that you are safe and protected while riding your motorcycle. .
Other products route there include jackets, suits, and vests designed to protect riders from accidents. Alpinestars also produces airbag apparel. Their jackets and suits are specifically designed for motorcyclists and feature ABS plastic shields that protect riders from injuries in the event of an accident. Dainese also makes airbag clothing for motorcyclists. Their products include jackets and suits made of durable materials that can withstand multiple crashes. Klim also produces motorcycle airbag apparel in the form of a vest, but in recent media, had issues with its subscription service following the fire in a french data center, leaving current owners to wonder why a product that is supposed to be always ready to save you could be remotely disabled at the will of the company or a datacenter failure.
10. Adaptive Cruise Control
Now, this is not normal tech you can just buy for any bike, but it's making a splash on new bikes that are coming out. Adaptive cruise control (ACC) for motorcycles has come a long way since its introduction in 2005 on the BMW S1000RR. Now available on many models from different brands, DCC offers riders increased safety and comfort by maintaining a preset speed, even in situations where the rider may feel nervous or unsure about the road ahead. BMW's DCC system uses an ultrasonic sensor to keep track of the motorcycle's surroundings. If the motorcycle starts to drift out of its lane, the system will apply braking until it is back within its lane and then resume cruising at the set speed. Ducati's Dynamic Cruise Control (DCC) is similar to BMW's and utilizes a camera to monitor traffic around the bike. The Bavarian and Italian ACC systems use radar to help control the speed of the motorcycle. This means that they can tell how fast other cars are going, and then adjust the speed of their motorcycle accordingly. This helps keep the motorcycle from going too fast or too slow and makes it easier to stay in lane.
What are your thoughts, did we miss a product or new tech that's out there, leave a comment below, and let us know!
KTM unveils updated 1290 Super Adventure S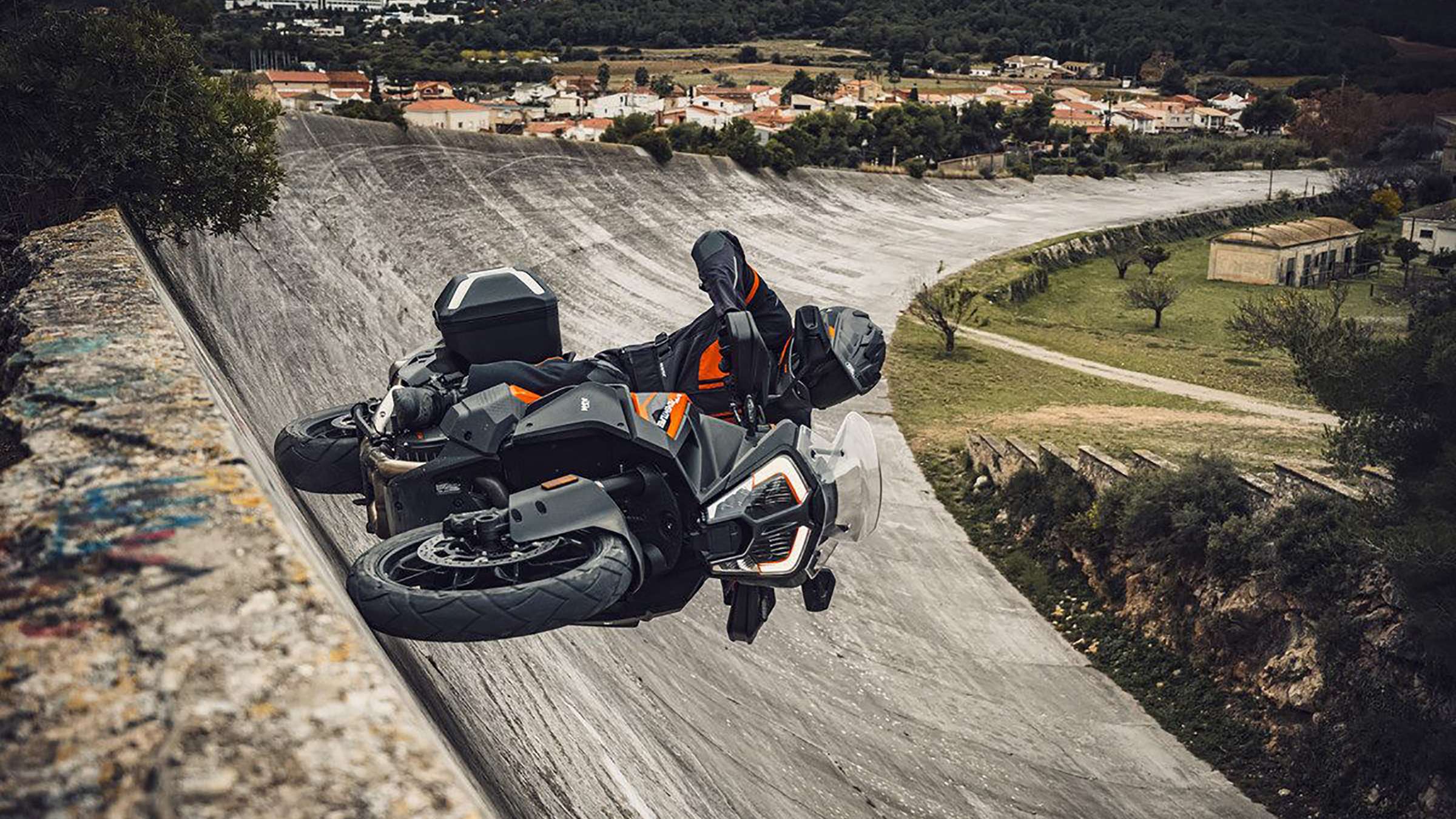 KTM needs not to fight its corner when it comes to off-road motorcycling. With 18 consecutive Dakar Rally titles (you read that right) under its belt and a slew of class-leading adventure machines in its line-up, the Mattighofen manufacturer has more than written itself into motorcycling's history books. But this week it has once again leveled up, unveiling the 2021 1290 Super Adventure S and confidently dubbing it its 'sportiest and most technologically advanced Adventure bike' yet.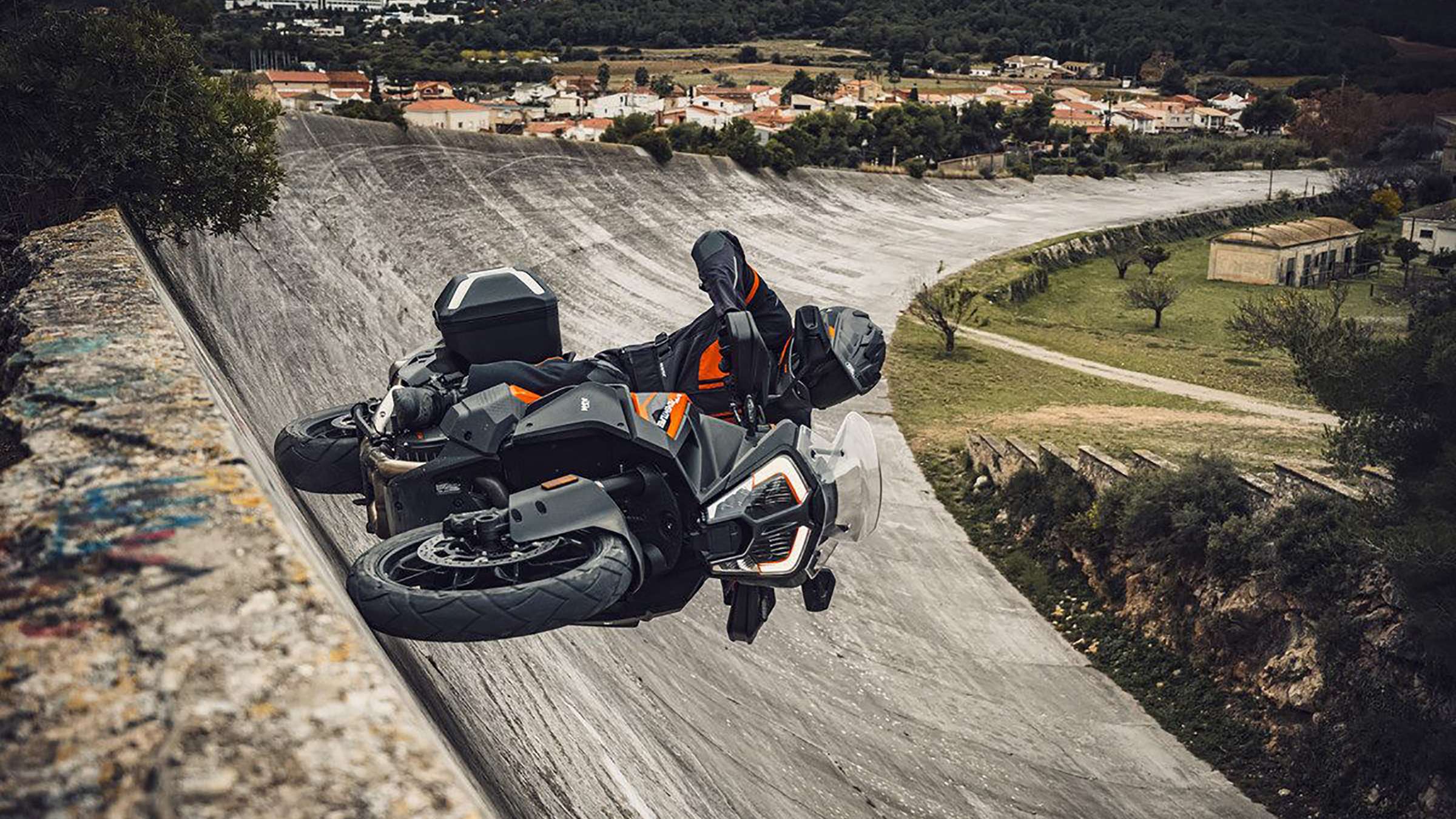 The third generation of its over-1,000cc adventure family in the last eight years (after the 1090 and 1190 models), 1290 first arrived in 2015, boasting a growling 1,301cc LC8 V-Twin. The 'S' And 'R' derivates arrived in 2017, and this week 'the world just got smaller' with the introduction of the updated model, which promises redesigned ergonomics, performance-boosting tech, and advanced componentry.
So, what's new? Well, what isn't… For 2021, the Super Adventure S has seen a comprehensive overhaul, starting with its revered, and now Euro5 compliant powerplant, which has lost 1.6kg thanks to thinner engine cases and a new oil circuit, and gained new, more reliable pistons, an increased service interval of 15,000km and lowers fuel consumption. A new cooling system sees two new radiators channel warm air away from the rider's legs, thus the whole unit promises better cooling than before. Making 162PS (119kW) and 138Nm (102lb-ft), it also features an upgraded two-headed exhaust and a revised PANKL gear mechanism, which works optimally with the optional quick-shifter.
Cradling the lovely LC8 is a shortened chassis, within which KTM has lowered the center of gravity and enhance agility by relocating the front section of the engine and moving the steering head back by 15mm. Meanwhile, a longer open-lattice swingarm promises more stability under acceleration, while a new generation of WP APEX Semi-Active Technology (SAT) suspension, complete with a 6D lean angle sensor, promises improved damping.
This suspension can be further bolstered with the Suspension Pro package, which features individual damping for the fork and the shock, automatic preload adjustment and an on/off Anti Dive setting. The Rally Pack, meanwhile, adds the Rally riding mode and the MTC slip adjuster, while the comprehensive Tech Pack combines the Suspension Pro and Rally Pack features, with the Quickshifter+, the Motor Slip Regulation, Hill Hold Control, and adaptive brake light.
A lower seat height has made the machine more accessible, achieved via a revised subframe and new two-tiered seat, which in itself is adjustable by 20mm. A front the seat is a new 23-liter, keyless-cap fuel tank, and ergonomically-optimized fairings to bring a sharp new look. Also adjustable are the handlebar levers, the all-new TFT dash, and the windscreen, the latter moving up to 55mm.
Measuring seven inches diagonally, this new TFT display features smartphone connectivity, plus a more practical and more aesthetic display. Underneath is the 'glovebox' for which KTM's adventure machines are known, complete with a USB charging socket. Meanwhile, new switchgear features on the bars.
Among the model's suite of electronic aids is the innovative new radar-based Adaptive Cruise Control. Developed in collaboration with Bosch, the system automatically adjusts according to traffic ahead, with five levels of adjustment available to the rider. The lean angle-dependent traction control promises to be less intrusive than it was previously and boasts separate controllers and strategies for wheel slip and pitch angle while cornering and off-road ABS come included in the new Bosch Motorcycle Stability Control package.
Motorcycle Laser Headlights Market Detailed Analysis on Technical Industry Vision 2021-2026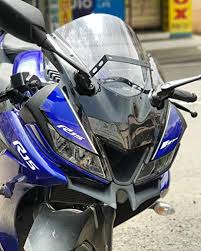 The global Motorcycle Laser Headlights market research report presents the current market size, position, and the future scope of the global Motorcycle Laser Headlights industry. It also highlights the upcoming challenges and novel opportunities in the Motorcycle Laser Headlights market. The report demonstrates the trends and technological advancement in the Motorcycle Laser Headlights industry. Also, the report offers a practical outlook with detailed analysis and a six-year (2012 to 2019) historic analysis of the global market. It presents the current inclinations over the industries & markets Development, capabilities, and technologies along with the variable structure of the market.
Introduction
Motorcycle Laser Headlights Market Highlights
Accurate Historical Overview (Market Origins/inception, Product Launch Timeline, etc.)
Consumer and Cost Structure/Pricing Analysis
Market Dynamics of the market industry
Market Section by Product Types, Manufacturers, Applications
Evaluated Market Sizing in Terms of Volume and Profit
COVID-19 Impact and Current Trends in Market
Technology Overview along with Research Status
Extensive Production Techniques Investigation
The report highlights all the realistic statistics on the latest trends and ventures over the revenues and the progress of the market. It offers preventive and premeditated management and also emphasizes the summary of the global Motorcycle Laser Headlights market along with classifications, definitions, and market chain structures. The global Motorcycle Laser Headlights report emphasizes the issues that influence the global Motorcycle Laser Headlights market including gross margin, cost, market share, capacity utilization, import, capacity, and supply. It also highlights the future scope of the global Motorcycle Laser Headlights market for the upcoming period.
Marketing Statistics
The global Motorcycle Laser Headlights market report estimates the preceding data and statistics that make the report extremely valuable guidance for individuals dealing with the advertising, advisers, and industry decision-making process in the global Motorcycle Laser Headlights sales market. It offers a regional analysis of the Motorcycle Laser Headlights market. The report guides the new entrants in the global Motorcycle Laser Headlights market by offering essential data of the Motorcycle Laser Headlights industry.
Market Dynamics
The global report demonstrates the details related to the most dominating players of the global Motorcycle Laser Headlights market along with their contact details, sales, and the exact figures over the worldwide market. Various data gathered from various reliable institutions of the global Motorcycle Laser Headlights market along with a detailed analysis is presented in the global Motorcycle Laser Headlights research report
The most important Motorcycle Laser Headlights Industry players in the market are.
Osram
Meixing
BMW
Ruilipu
Koito Manufacturing
Merdia
Bosch
Philips
Hella
Varroc Group
FSL Light
GE Lighting
ZKW Group
Market Segmentation
The global market of Motorcycle Laser Headlights is divided into Latin America, Asia Pacific, North America, Europe, and Middle East & Africa on the basis of the topographical regions. Additionally, the key product outlines and segments by types as well as by Uses of the global market are highlighted in the report.
By Product Types:
By Customer Applications:
Sport Motorcycle
Road Motorcycle
Super Motorcycle
COVID-19 Impact and Current Trends in Market
With an approximately 100 percent magnification in online sales in the international market, businesses and entrepreneurs now realize that the move might be more accomplished and long-term than they ever thought.

Technology Overview along with Research Status
The market assessment demonstrates the impact of Porter's five forces on the global Motorcycle Laser Headlights market expansion. It considers the latest improvements in the global Motorcycle Laser Headlights market while evaluating the market share of the foremost players in the upcoming period.