Microsoft's Azure Stack private cloud platform is ready for its first customers
Microsoft's cloud strategy has long focused on the kind of hybrid cloud deployments that allow enterprises to run workloads in a public cloud like Azure and in their own data centers. Azure Stack, its project for bringing the core Azure services into the corporate data center, is the logical conclusion of this. If developers can target a single platform for both the public and private cloud, the thinking goes, then hybrid deployments become almost trivial.
After a year of technical previews, Microsoft has now delivered the first release version of Azure Stack to its hardware partners so that they can finish their certification process. As Microsoft announced at its Inspire conference today, partners like Dell EMC, HPE and Lenovo will start shipping their integrated systems with Azure Stack in September. Other partners, including Huawei and Cisco, will launch their systems at some point in the near future.
These systems from its partners, which will initially be available in 46 countries, are meant for multi-server production deployments. But to help developers get started, the company today also announced the launch of a free single-server kit (the Azure Stack Development Kit), which is now available for download. The free development kit will include all the core tools, including the Azure portal, Azure services, devops tools and access to Marketplace content.
"One of the key things we truly believe is that hybrid is a key differentiator for us and a steady state for our customers," Mike Neil, Microsoft's corporate vice president for Azure Infrastructure and Management, told me. "We don't believe every customer will move to the public cloud." The reasons for this are pretty varied, but for quite a few companies, it's simply a matter of remaining in control of their data — often for regulatory and/or data sovereignty reasons. "Many of them have their roots in their environment today — in their data centers or their hosting partners' data centers," Neil said. "We wanted to provide a solution that met these different needs."
During the technical preview period, the team also saw a number of users who wanted to use Azure Stack to power their applications at the edge of the network (or even completely disconnected from the wider internet). Those may be banks, for example, that want to do so for security reasons, or oil exploration companies that need to run their own mini-data centers in extreme conditions where connectivity can't be guaranteed. Another example Microsoft likes to highlight is Carnival Cruise Line, which is deploying Azure Stack on some of its ships to power many of the day-to-day operations of running a massive cruise ship.
Microsoft is obviously no stranger to building applications and services for the data center. With Windows Server and Systems Center, it has long had a presence there. Unsurprisingly, Windows Server forms the basis of Azure Stack, too, but overall, the company is taking a completely different approach to how it delivers Azure Stack to its users.
Pay as you go
Take how Microsoft plans to charge for Azure Stack, for example. While enterprises can buy a standard, outright license and service contract for the product, Microsoft actually expects most companies to choose another option: pay for Azure Stack in their own data center just like they do for resources in the cloud — by how much they utilize the service. If you spin up a new virtual machine, you pay Microsoft. If you don't use it, you don't.
The price for this will be significantly lower than in the Azure cloud, of course (enterprises are using their own hardware, after all), but it's an interesting model because it aligns Microsoft and the enterprise's interests: if Azure Stack doesn't work as expected and if developers don't use it, then Microsoft doesn't earn anything. If it works well, both the enterprise and Microsoft are better off.
"If people can't get it deployed, we get no money," said Jeffrey Snover, one of Microsoft's technical fellows and the chief architect for the Azure Infrastructure and Management group (which includes Azure Stack). "I have this very strong incentive to make sure my customers are always successful." Neil agreed and added that this move means that Microsoft can now be an honest broker because its sales teams can have an open conversation about public vs. private cloud with potential customers, knowing that they will get the same bonuses no matter which option the customer chooses.
No drama
Snover didn't hold back with his criticism of competing projects like OpenStack, which started out with a mission of bringing an AWS-compatible platform to the private cloud and has since grown to be one of the largest open source communities in the enterprise space. It's no secret that OpenStack can be hard to deploy and update (though the community has made some advances here in the last few years). Snover argues that it still takes too much work to deploy these open source cloud platforms. "It was a path that was not succeeding for people — or the utilization of their cloud wasn't very successful," Snover said. Though, to be fair, the OpenStack team can also point at plenty of successful deployments.
Because the team wanted to ensure that customers won't have any issues with deploying Azure Stack, the team decided to deliver the service with an appliance experience. That means Dell EMC, Lenovo and HPE will offer integrated systems that have been certified to run Azure Stack. This is meant to avoid both scenarios where companies struggle to deploy the platform but also issues down the line. Many companies don't update Windows Server or even Windows on the desktop, after all, because they rely on an old piece of peripheral hardware that has reached its end of life, with no compatible driver for a modern OS in sight. "We don't want our customers to have any drama," Snover said and stressed that its partners will deliver Azure Stack on industry-standard servers (starting with four-node systems) and not on some one-off machines with gold-plated components.
It's also important to note that the Azure Stack release schedule will closely follow that of Azure itself. Users will be able to defer updates for up to six months, but after that, they will have to update or go out of support. Thanks to the Azure's versioned APIs, that shouldn't be an issue. New changes will always come to Azure first, though, and then move downstream to Azure Stack.
https://techcrunch.com/2017/07/10/microsofts-azure-stack-on-premise-cloud-platform-is-ready-for-its-first-customers/
On – 10 Jul, 2017 By Frederic Lardinois
Did social media actually counter election misinformation?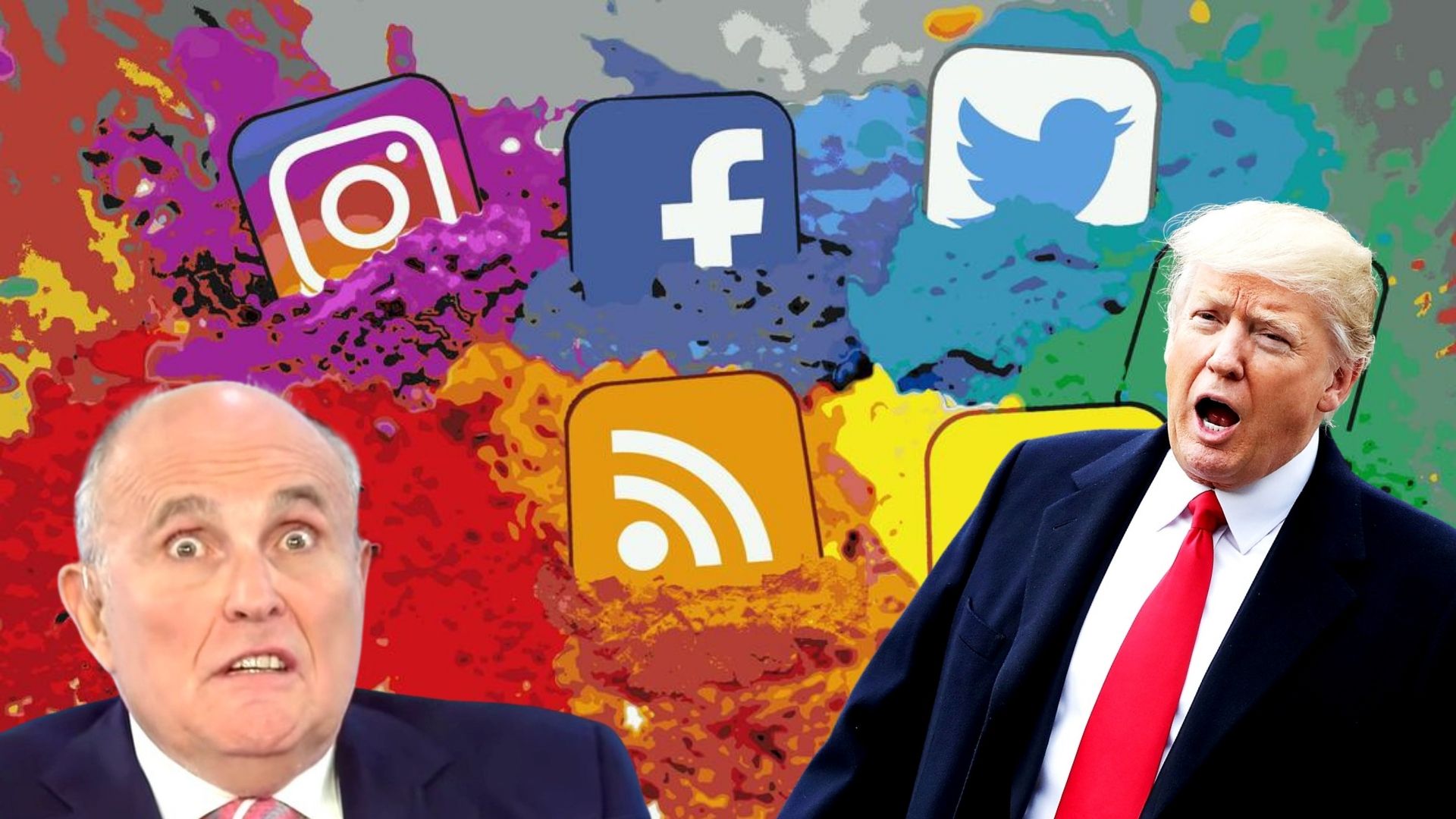 Ahead of the election, Facebook, Twitter, and YouTube promised to clamp down on election misinformation, including unsubstantiated charges of fraud and premature declarations of victory by candidates. And they mostly did just that — though not without a few hiccups.
But overall their measures still didn't really address the problems exposed by the 2020 U.S. presidential contest, critics of the social platforms contend.
"We're seeing exactly what we expected, which is not enough, especially in the case of Facebook," said Shannon McGregor, an assistant professor of journalism and media at the University of North Carolina.
One big test emerged early Wednesday morning as vote-counting continued in battleground states including Wisconsin, Michigan, and Pennsylvania. President Donald Trump made a White House appearance before cheering supporters, declaring he would challenge the poll results. He also posted misleading statements about the election on Facebook and Twitter, following months of signaling his unfounded doubts about expanded mail-in voting and his desire for final election results when polls closed on Nov. 3.
So what did tech companies do about it? For the most part, what they said they would, which primarily meant labeling false or misleading election posts in order to point users to reliable information. In Twitter's case, that sometimes meant obscuring the offending posts, forcing readers to click through warnings to see them, and limiting the ability to share them.
The video-sharing app TikTok, popular with young people, said it pulled down some videos Wednesday from high-profile accounts that were making election fraud allegations, saying they violated the app's policies on misleading information. For Facebook and YouTube, it mostly meant attaching authoritative information to election-related posts.
For instance, Google-owned YouTube showed a video of Trump's White House remarks suggesting fraud and premature victories, just as some traditional news channels did. But Google placed an "information panel" beneath the videos noting that election results may not be final and linking to Google's election results page with additional information.
"They're just appending this little label to the president's posts, but they're appending those to any politician talking about the election," said McGregor, who blamed both the tech giants and traditional media outlets for shirking their responsibility to curb the spread of misinformation about the election results instead of amplifying a falsehood just because the president said it.
"Allowing any false claim to spread can lead more people to accept it once it's there," she said.
Trump wasn't alone in attracting such labels. Republican U.S. Sen. Thom Tillis got a label on Twitter for declaring a premature reelection victory in North Carolina. The same thing happened to a Democratic official claiming that former Vice President Joe Biden had won Wisconsin.
The flurry of Trump's claims that began early Wednesday morning continued after the sun rose over Washington. By late morning, Trump was tweeting an unfounded complaint that his early lead in some states seemed to "magically disappear" as the night went on and more ballots were counted.
Twitter quickly slapped that with a warning that said "some or all of the content shared in this Tweet is disputed and might be misleading about an election or other civic process." It was among a series of such warnings Twitter applied to Trump tweets Wednesday, which makes it harder for viewers to see the posts without first reading the warning.
Much of the slowdown in the tabulation of results had been widely forecasted for months because the coronavirus pandemic led many states to make it easier to vote by mail, and millions chose to do so rather than venturing out to cast ballots in person. Mail ballots can take longer to process than ballots cast at polling places.
In a Sept. 3 post, Facebook CEO Mark Zuckerberg said that if a candidate or campaign tries to declare victory before the results are in, the social network would label their post to note that official results are not yet in and direct people to the official results.
But Facebook limited that policy to official candidates and campaigns declaring premature victory in the overall election. Posts that declared premature victory in specific states were flagged with a general notification about where to find election information but not warnings that the information was false or misleading.
Facebook also issued a blanket statement on the top of Facebook and Instagram feeds on Wednesday noting that the votes for the U.S. presidential election are still being counted.
Twitter was a bit more proactive. Based on its " civic integrity policy," implemented last month, Twitter said it would label and reduce the visibility of Tweets containing "false or misleading information about civic processes" in order to provide more context. It labeled Trump's tweets declaring premature victory as well as claims from Trump and others about premature victory in specific states.
The Twitter and Facebook actions were a step in the right direction, but not that effective — particularly in Twitter's case, said Jennifer Grygiel, a professor at Syracuse University and social media expert.
That's because tweets from major figures can get almost instant traction, Grygiel said. So even though Twitter labeled Trump's tweets about "being up big," and votes being cast after polls closed and others, by the time the label appeared, several minutes after the tweet, the misinformation had already spread. One Wednesday Trump tweet falsely complaining that vote-counters were "working hard" to make his lead in the Pennsylvania count "disappear" wasn't labeled for more than 15 minutes and was not obscured.
"Twitter can't really enforce policies if they don't do it before it happens, in the case of the president," Grygiel said. "When a tweet hits the wire, essentially, it goes public. It already brings this full force of impact of market reaction."
Grygiel suggested that for prominent figures like Trump, Twitter could pre-moderate posts by delaying publication until a human moderator can decide whether it needs a label. That means flagged tweets would publish with a label, making it more difficult to spread unlabeled misinformation, especially during important events like the election.
This is less of an issue on Facebook or YouTube, where people are less likely to interact with posts in real-time. YouTube could become more of an issue over the next few days, Grygiel suggested, if Trump's false claims are adopted by YouTubers who are analyzing the election.
"Generally, platforms have policies in place that are an attempt to do something, but at the end of the day it proved to be pretty ineffective," Grygiel said. "The president felt empowered to make claims."
Click here to view the original web page at Did social media actually counter election misinformation?
How artificial intelligence may be making you buy things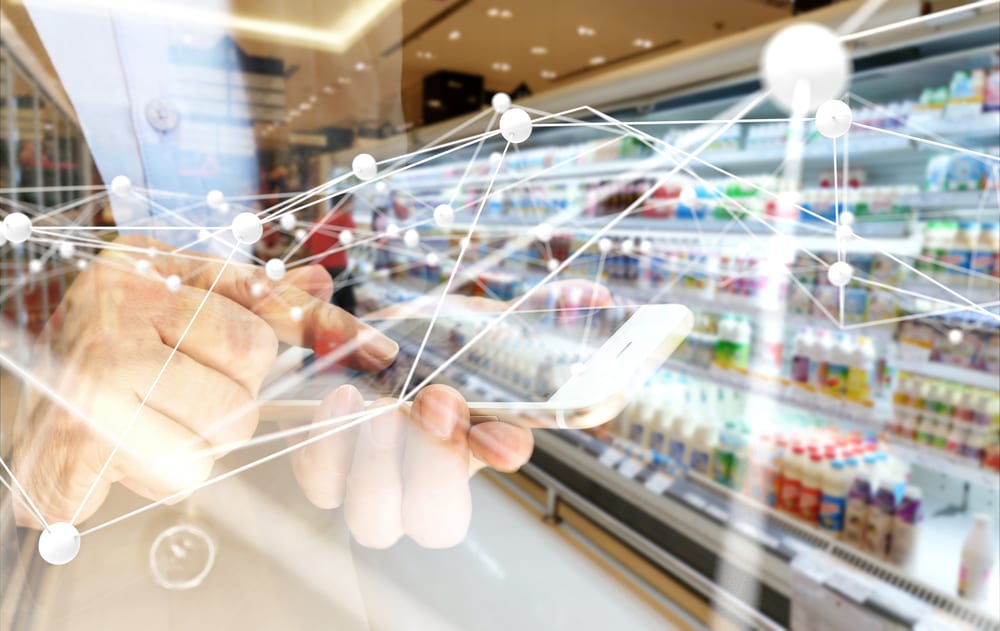 The shopping lists we used to scribble on the back of an envelope are increasingly already known by the supermarkets we frequent.
Firstly via the loyalty cards, we scan at checkouts, and more and more so from our online baskets, our shopping habits are no longer a secret.
But now more retailers are using AI (artificial intelligence) – software systems that can learn for themselves – to try to automatically predict and encourage our very specific preferences and purchases like never before.
Retail consultant Daniel Burke, of Blick Rothenberg, calls this "the holy grail… to build up a profile of customers and suggest a product before they realize it is what they wanted".
So the next time you dash into your local shop to buy certain snacks and a particular wine on a Friday night, perhaps you can blame AI and a computer that has learned all about you, for the decision.
Will Broome is the founder of Ubamarket, a UK firm that makes a shopping app that allows people to pay for items via their phones, make lists, and scan products for ingredients and allergens.
"Our AI system tracks people's behavior patterns rather than their purchases, and the more you shop the more the AI knows about what kinds of products you like," he says.
"The AI module is designed not only to do the obvious stuff, but it learns as it goes along and becomes anticipatory. It can start to build a picture of how likely you are to try a different brand, or to buy chocolate on a Saturday."
And it can offer what he calls "hyper-personalized offers", like cheaper wine on a Friday night.
Ubamarket has struggled to persuade the UK's biggest supermarkets to adopt the app, so it has instead done deals with smaller convenience shop chains in the UK including Spar, Co-op, and Budgens, stores not traditionally associated with hi-tech.
Take-up of the app remains low but it is growing, in part thanks to the coronavirus pandemic, which has made people more reluctant to touch tills or stand in queues.
"With the app, we have found that the average contents of a basket are up 20%, and people with the app are three times more likely to return to shop in that store," says Mr. Broome.
In Germany, a Berlin start-up called SO1 is doing similar things with its AI system for retailers. It claims that nine times more people buy AI-suggested goods than those offered by traditional promotions, even when the discounts are 30% less.
Getting offers on goods that you actually might want to buy rather than random coupons is great for consumers. However, Jeni Tennison, who heads up the UK's Open Data Institute, a body that campaigns against the misuse of data, remains cautious about the vast amounts of information on people that is being collected.
"People are happy to be recommended products, but start to feel more uncomfortable when they are being nudged, or manipulated, into particular buys based on a caricature of who they are rather than the full complexity of their personality," she says.
And she adds that there are bigger societal questions raised by the use of AI in retail.
"We need to ask how equitable and ethical the data collection is. So, for example, are middle-class white women being offered money off fresh vegetables, but it is not being offered to someone who could really benefit from it?" says Ms. Tennison.
"What we really need to understand is what impact data collection and profiling has on different sectors of society. Is it profiling people based on race, social-economic status, sexuality?"
Online giant Amazon is no stranger to data collection. It has vast amounts of information on its customers from their online purchases, and via its products such as Ring doorbells and Echo speakers. It is now making a move into physical retailing, with bricks-and-mortar shops packed full of AI-aided computer vision technology.
It means that in its Amazon Go grocery stores, currently up and running at 27 locations in the US, people can shop with no interaction with a human or a till.
They simply swipe their smartphones on the scanner when they enter the supermarket, pick up what they want to buy, and then just walk out. The AI is watching of course and sends you a bill at the end.
The first Amazon Go stores were small sites, because of the expense of the sensors and equipment needed, but the company is gradually expanding to larger stores.
Amazon is also working on tech for supermarkets that don't want to retrofit their stores with such costly systems. This is where its Dash Cart comes in, a supermarket trolley that is packed with sensors to detect and collate everything you put in.
In the Los Angeles store where it is being tested, it has a special fast lane to check out, without the need for a human, of course.
Another US retailer, Kroger, is experimenting with smart shelves fitted with LCD displays that beam contextualized content designed to draw customers towards them. Some display offers and personalized content by connecting via Bluetooth to loyalty apps on phones.
More than three-quarters of large retailers around the world either have AI systems now in place or plan to install them before the end of the year, according to research group Gartner.
Its analyst Sandeep Unni says the global pandemic has accelerated this trend because it has dramatically changed consumer habits.
"People panic bought, and focused on essential rather than non-essential goods, which in turn created a huge supply-demand imbalance," he says. "This meant that we saw shelves becoming empty, and demand forecasting was suddenly not working."
New Tech Economy is a series exploring how technological innovation is set to shape the new emerging economic landscape.
US firm Afresh makes AI-based supply systems for supermarkets to help the best plan for what stock levels are required.
Afresh founder Matt Schwartz says that staff has to teach the AI systems about key events in the calendar, such as the recent Halloween.
"Historically taking account of things like holidays [and other events] has been one of the biggest challenges for AI," he says.
"[And] we can't fully automate away the humans. The AI may suggest 20 cases of pumpkins for October, and the humans can adjust that if they need to."
Click here to view the original web page at How artificial intelligence may be making you buy things
Microsoft to permanently close nearly all of its retail stores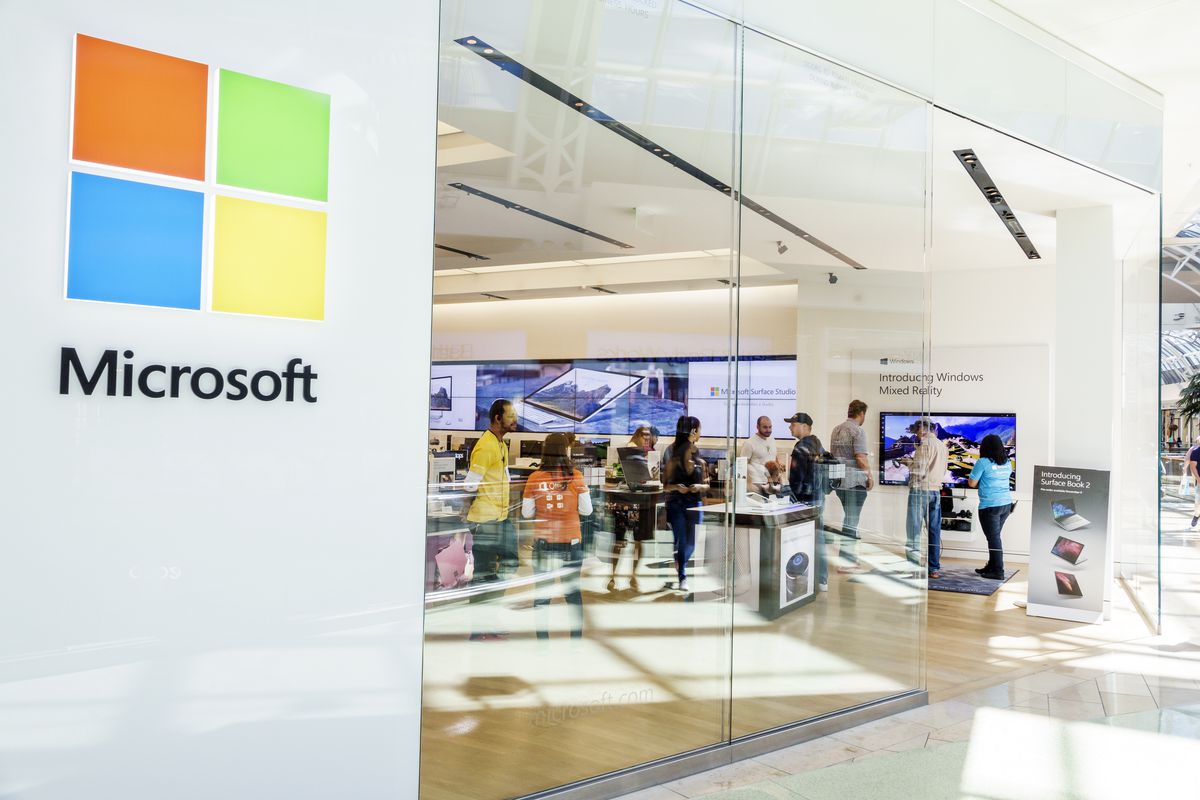 Microsoft is about to (mostly) give up on retail. Today the company announced plans to permanently close all Microsoft Store locations in the United States and around the world, except for four locations that will remain open.
Those locations are New York City (Fifth Ave), London (Oxford Circus), Sydney (Westfield Sydney), and the Redmond campus location. All other Microsoft Store locations across the United States and globally will be closing.
The decision partially explains why Microsoft had yet to reopen a single store after they were all closed in light of the COVID-19 pandemic. Last week, Microsoft told The Verge that its "approach for re-opening Microsoft Store locations is measured and cautious, guided by monitoring global data, listening to public health and safety experts, and tracking local government restrictions." The company declined to offer an update on when any stores might open again.
Since many Microsoft stores are in shopping centers and malls, the continued closure hasn't stood out as unusual. In US states that are taking a cautious approach to restore retail operations — to avoid a resurgence of the novel coronavirus — most malls remain closed. There have already been spikes of COVID-19 cases in regions with more relaxed guidelines, which has led Apple to re-close some stores where it had only recently welcomed customers back in.
In April, Microsoft outlined in a blog post how many retail store associates had shifted to remote work after their everyday jobs were sidelined. The company has continued to provide regular pay for team members through the pandemic. "Our retail team members will continue to serve customers working from Microsoft corporate facilities or remotely and we will continue to develop our diverse team in support of the overall company mission and objectives," the company said.
The Microsoft Store debuted in 2009 and closely adhered to Apple's successful retail playbook. Each store is a showcase for the company's Surface and Xbox hardware, plus a selection of third-party PCs. Employees are well-versed in all things Windows, and the company also offers in-store events, workshops, customer service, and repairs.
Click here to view original web page at Microsoft to permanently close nearly all of its retail stores