After a decades-long run, MetroCard's expiration date is drawing nearer, and riders will be switching to a contactless payment method called OMNY. Currently, 23% of all subway and bus clients migrated to the new system, the MTA announced. The MetroCard is about 30 years of age and it's limited to the subway system and various buses. With OMNY, the MTA will have one operating system for its entire train network, the subway system, buses, commuter trains, and Access-a-Ride. The MTA has tried to take advantage of a field smart-card system since the early 2000s. Many other subway systems have proceeded the MTA to this technology for years. South Korea launched the U-Pass in 1995; Hong Kong introduced the Octopus card in 1997; London introduced the Oyster card in 2003, and Chicago began to transition to Ventra in 2013.
What is OMNY and how does it work?
OMNY is the MTA's newly developed, new fare-payment system. With OMNY, you have the capacity to use your own contactless card or cellphone to make payments and enter the system. OMNY will combine payments and mobile ticketing across all forms of public transport. OMNY offers full-ride, pay-per-ride service. Additional fare options will be rolled out as future developments take place, including reduced fares, student fares, seasonal services, and more. The MTA announced on December 11 that it will cap fees for card users at $3.50 per ride as a pilot. While this may help ease some commuters' concerns about the system, critics assert that it does not go far enough in addressing the underlying issues with the system. The value of MTA passback rules for people prompted the use of MetroCards as well, but MTA adopted the same rules applied to OMNY. You can tap up to four people for one hour on your phone, card, or OMNY card. If you only have a single device or card, you should acquire an additional one.
What are the benefits & Cons?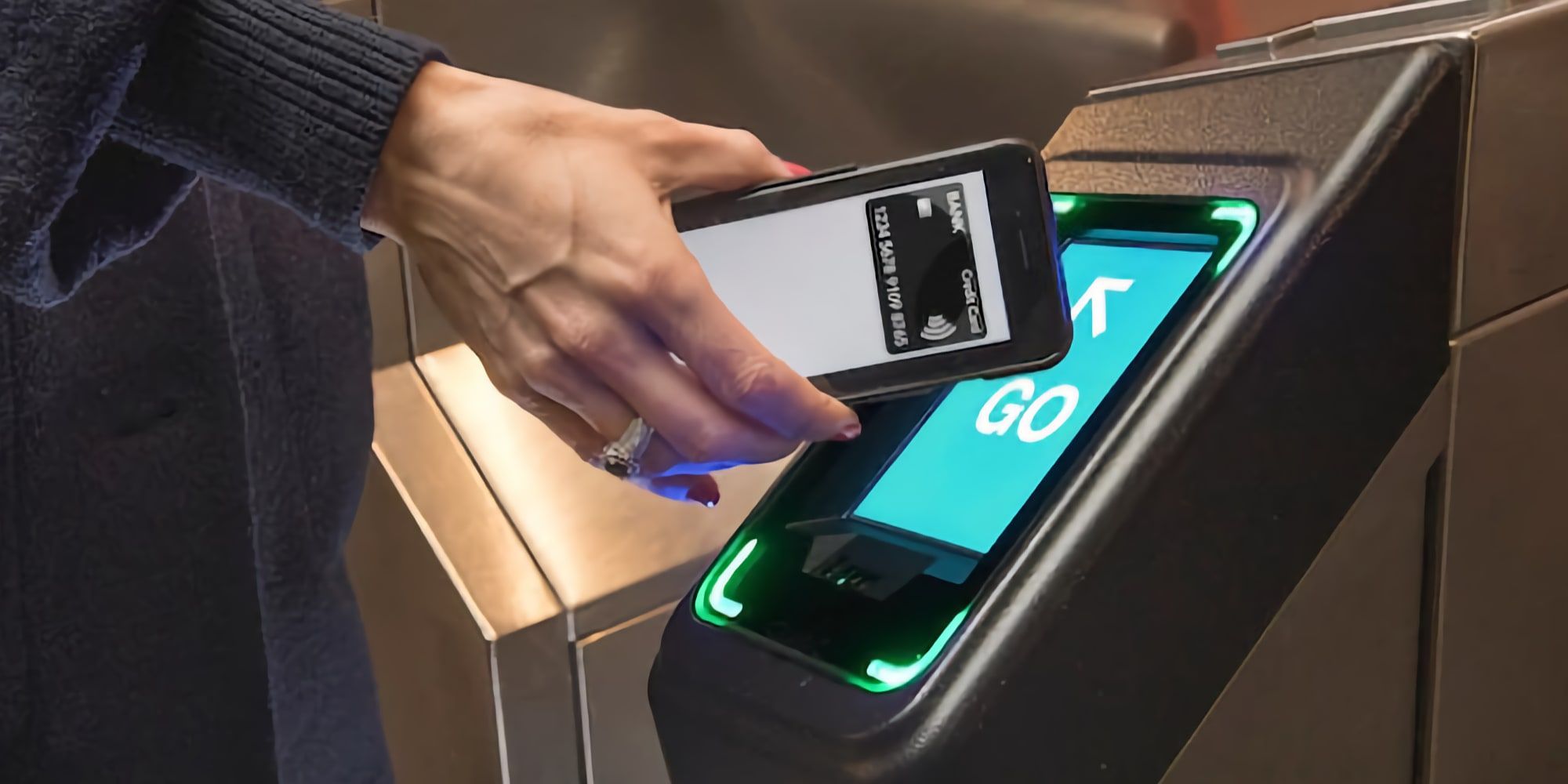 OMNY provides many new ways to play for your commute, You now can use your smartphone or smartwatch: you can pay via your phone's digital wallet (via Google or Apple Pay). You can also use any Credit/debit card with a contactless chip or Tap to pay: Visa, Mastercard, Amex, Discover, UnionPay, and JCB are all currently accepted. The MTA also just released an OMNY RFID reloadable card that you can purchase at retail locations on this map. There is a kicker to this however OMNY cards are $5 each before fares are added which is 4 dollars more than MetroCards ($1 Card Fee), and are currently extremely hard to find in the wild. New Yorkers are having a hard time trying to find retailers listed on the MTA's site that actually either have them in stock or are even willing to put them out. From reading other articles some stores like Walgreens have them but they are still sitting in boxes in the back. The Metropolitan Transportation Authority (MTA) has announced that participants in the OMNY program, ongoing from 2022 onward, will soon have access to an expanded range of payment methods, paratransit Access-a-Ride ID EU Card, B2B portals for bulk sales, Reduced Fare Card, Mobile Sales Vans, OMNY vending machines, single-ride tickets, and cash handling. The MTA wishes to exit the business of selling stapled MetroCards that expire after 18 months. OMNY Cards, on the other hand, last longer (expiring after 7 years) and are thicker due to the RFID chip that's embedded.
When do I need to Stop using my MetroCard?
You can presently utilize OMNY (rolled out starting in 2019). But, when OMNY becomes mandatory in 2024, your MetroCard will be a museum piece like its predecessor the token. Currently, all subway stations and all MTA buses are equipped with scanners so there is no worry that you won't have the ability to use OMNY. TODAY, the MTA announced on July 6th, 2021 that OMNY recently surpassed 100 million taps. The system has recorded more than 600,000 taps a day in recent weeks. In June, the nearly 17 million OMNY taps nearly tripled the number of taps from January (6.1 million). Customers from 153 countries have now paid their fares using OMNY. Nearly 80% of OMNY taps came on the subway, the other fifth of taps largely coming on buses and a remaining fraction on Staten Island Railway. It's fascinating to watch New Yorkers accept OMNY, said Sarah Meyer, MTA Chief of Customer Services. It's incredible to see how successful we've been, even during the pandemic. Every 10 million taps is an incredible milestone—and that's just from riders using its smartphones, other smart devices, and chip-enabled credit cards.
What About Weekly/Monthly Unlimited Rides? Like there was with MetroCards?
After the Rider has spent $33, or 12 rides in a seven-day period, each trip thereafter during that seven-day period will be free. This is the equivalent of a weekly unlimited MetroCard, and you will not have to cover any fees upfront. The MTA is currently in the process of a four-month fare capping pilot, which will run from February 28 through June 30, 2022. The purpose is to offer a 51% discount on fares for travelers with a big trip spread in a single five-day timeframe. The MTA will evaluate customer response to the pilot and consider whether to make the changes permanent and to offer other variations like a monthly or yearly cap.
What's in the Future for OMNY?
The MTA plans to roll out OMNY to the Metro-North and LIRR expected in late 2022, but that may get delayed. They also expect Improvements to the digital experience which are set to debut this year, including new features on the OMNY website and the launch of the OMNY mobile app available for Android and iOS. These efforts will give customers additional flexibility and choice in where, when, and how their fare is paid. The Port Authority of New York and New Jersey wants to introduce a new tap-and-go fare payment system on its PATH trains similar to the MTA's OMNY program, allowing interstate straphangers to use their smartphones or contactless bank cards via turnstiles. We are not aware of any integrations with this future system and OMNY at this moment, but we do hope that you can use your OMNY Card on the Path in the future. NJ Transit also rolled out contactless payment vending machines in 2020, but it doesn't seem like there will be any integration in the future due to the way NJ Transit handles tickets with their onboard validation process. They would need to transition to a Tap-on/Tap-off process to be able to account for your stops as the Sunrail service in Orlando, FL uses.
History of MTA Fare Payments
Initially, the MetroCard was tested in the subway system in the 1990s and then released to the public in January 1994. By 1995, all buses were free of the MetroCard, and all turnstiles were altered to accept MetroCards by May 1997. Tokens were sold after April 2003. Prior to May 2003, tokens were no longer utilized in subway stations, and in December 2003, they were terminated on buses. OMNY readers can use contactless payment networks like those offered by Visa, Mastercard, American Express, Discover, and digital wallets such as Apple Pay, Google Pay, Samsung Pay, and Fitbit Pay. MTA is on track toward installing new vending machines at locations throughout the system in 2022. OMNY will exist alongside the MetroCard until 2023, after which it will replace MetroCard completely. Cash payments will always be an option when buying your fare in the presence of OMNY. More information can be found at OMNY.info. Who knew the first station to introduce the MetroCard would be the first to implement OMNY.