Motorcycle racing is an electrifying sport, requiring a unique skillset and courageous dedication to the sport. In MotoGP, riders perform hundreds of synchronized, physics-bending laps, grazing the tarmac at high speeds – in drag racing, they complete the quarter-mile in the blink of an eye, mounted nearly supine on a fire-breathing bike. Incredible engineering also plays a large part in race success.
All types of motorcycle racing, ranging from motocross to MotoGP, require an equilibrium of superb bikes and talented riders. Manufacturers like Harley-Davidson, Honda, and Ducati race to engineer the best motorcycle possible while keeping their eye on performance to implement better features into stock bikes.
Along with brilliant power to weight ratios, bikes are specially tuned to optimize them for whichever type of race they compete in. In this article, let's explore some of the most common questions about motorcycle racing.
When Did It Start?

The first motorcycle race occurred as early as the 1800s, with the British TT Isle of Man originating in 1906 and official regulation starting in 1949. The first official motorcycle race in North America was held in New York City, after the establishment of the FIM (Federation of American Motorcyclists).
This race occurred in 1903 and was the inception of a long tradition of motorcycle racing. Around 1909, banked wooden tracks were being constructed to serve as venues for the sport. The first world championships were held in 1949. The American Motorcycle Association was created in 1924, which has grown exponentially from the original 93 to over 200,000 members.
What Are The Different Types?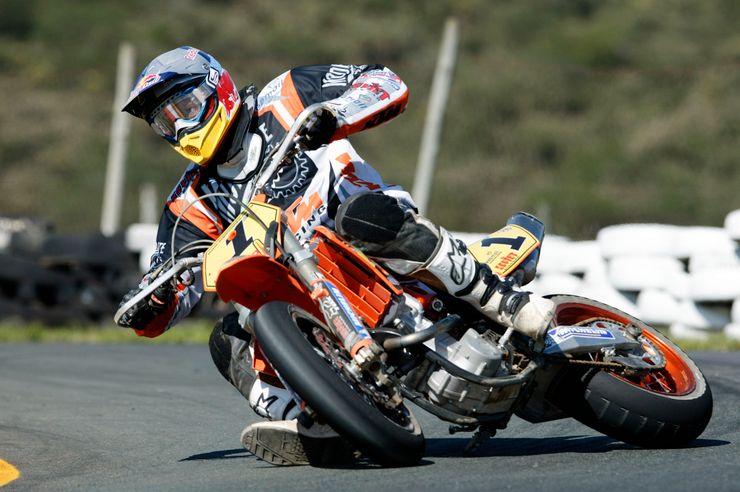 There are a variety of motorcycle racing types, each with different classes or divisions based on the power of the bike. Apart from motocross, which typically uses dirt bikes, these include supermoto, drag racing, and road/track racing.
Track racing can include the typical paved, banked track such as those used for NASCAR and other auto races. Precision tuned sportbikes are typically used for these events. Motorcycle racing on an ice track is truly stunning; The bikes' tires must be fitted with spikes or studs that allow them to grip the slippery terrain.
Supermoto involves completing a course with differing types of terrain, including motocross-type terrain with jumps, flat dirt tracks, and the typical paved road or speedway. Riders use a bike that is a balanced hybrid of sport bike and dirt bike to be able to complete the race efficiently. This type of race is incredibly skill-based and not necessarily dependent on the rider's speed as they conquer varied terrain.
Riders complete a motorcycle drag race much like any typical top fuel quarter-mile race. Also governed by the NHRA, motorcycle drag racing includes classes such as Pro Stock Bike and Top Fuel/Nitrous Pro Mod.
What About The Engines?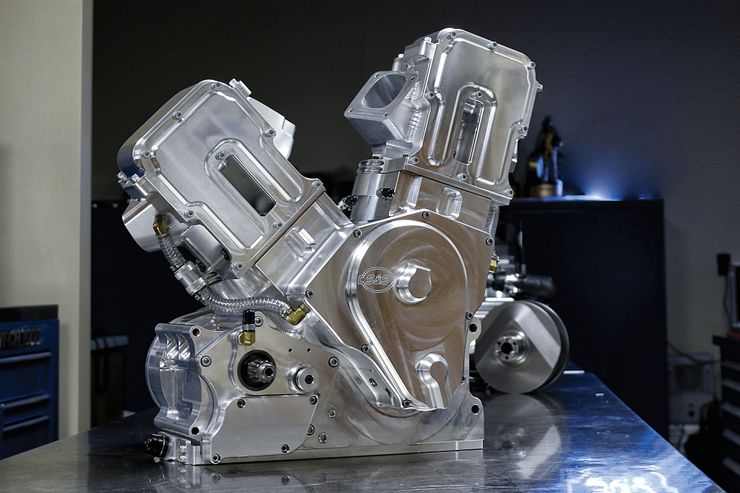 MotoGP classes go all the way up to 1000cc engines with amazing rev limits around 17,000 rpm, producing in excess of 250hp, which is more than enough when you're rocketing around the tarmac on a bike that weighs merely 346lbs dry.
According to the NHRA, typical V-twin Pro Stock motorcycles are fitted with naturally aspirated, 2-valve engines that are 160ci. The average bore-stroke of the engine is 5.125:3.875 with a compression ratio of 14.5:1. These usually have EFI (electronic fuel injection) and as standard run on 118-octane leaded fuel. The power of these stock engines is impressive, reaching a redline of 10,400rpm and creating 400hp at 9800rpm.
How Much Does It Cost To Build A Custom MotoGP Bike?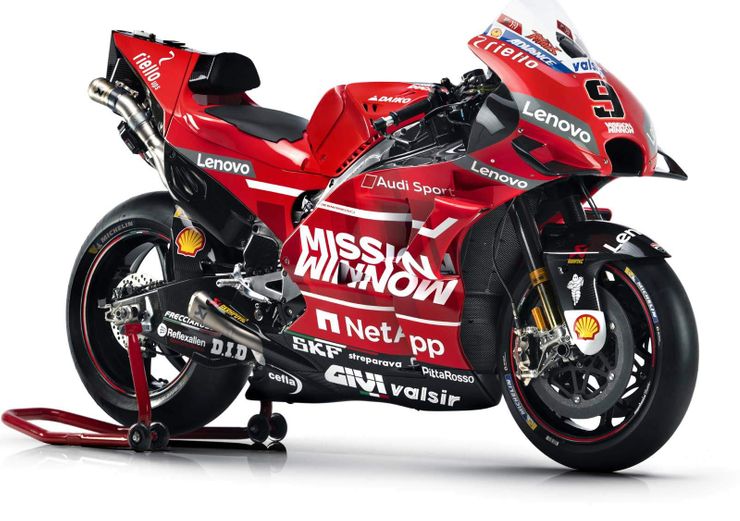 On the tarmac, some of the custom bikes used to reach incredible speeds with precision can be valued at a staggering $2 million. This includes the use of high-quality materials, fitment of precision technologies, and specialized construction. There are a handful of street-legal MotoGP-type bikes that are available for consumer purchase, such as the Yamaha YZF-R1M.
Where Are Motorcycle Drag Races Held?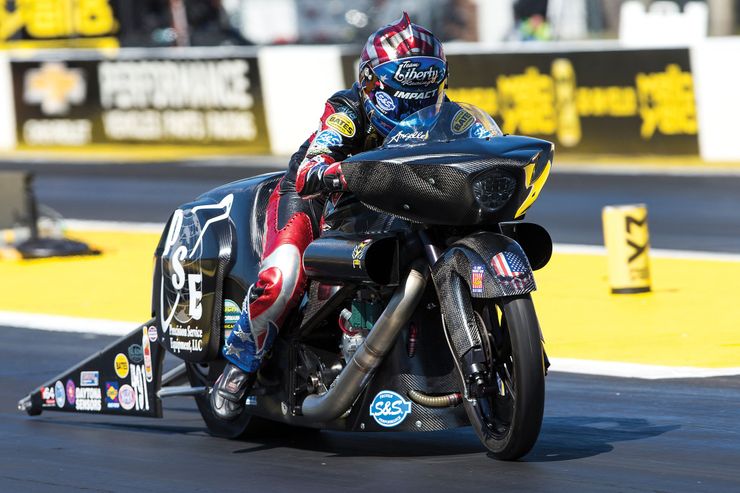 Drag races are held at most NHRA sanctioned tracks, including the Lucas Oil NHRA Winternationals in Pomona, CA (Nitro), and the NHRA U.S. Nationals in Indianapolis, IN (Pro Stock). Global motorcycle drag races are held at locations such as the ADRL race in Doha, Qatar and the Bahrain Drag Racing Championship in Sakhir, Bahrain. The AHDRA (All Harley Drag Racing Association) and XDA (Xtreme Dragbike Association) are also amongst sanctioning bodies.
Where Are The Primary MotoGP Tracks?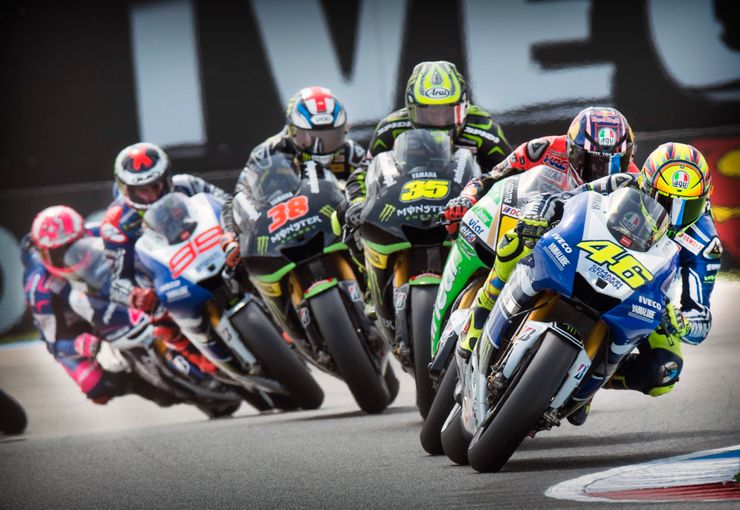 For the Grand Prix category, races are held at a variety of locations around the world. TT Circuit Assen (Netherlands), Circuit de Spa-Francorchamps (Belgium), and Mugello Circuit (Italy) are some examples of popular MotoGP tracks.
The well-known Isle Of Man TT takes place at the Snaefell Mountain Course, a 37.73-mile track that snakes around the Snaefell mountain off the coast of England/Ireland. The FIM Endurance World Championship includes races such as the 24-hour Le Mans Moto edition and the Bol d'Or at Circuit Paul Ricard in Marseille, France.
Who Are The Teams?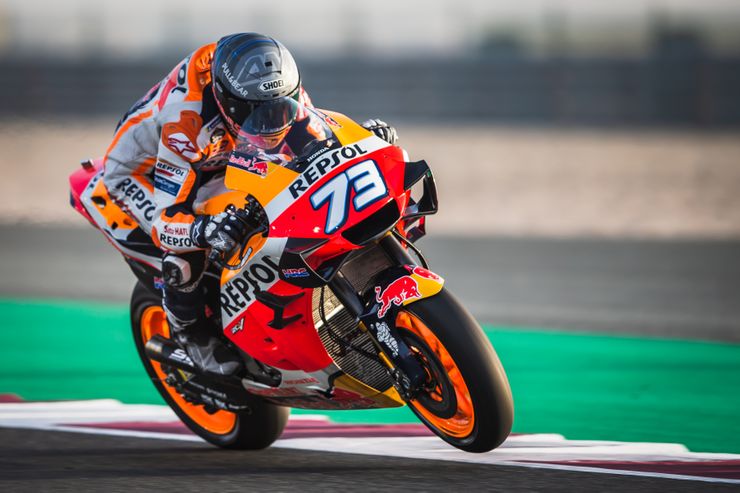 There is quite an array of different motorcycle racing teams. Major teams such as Repsol Honda, Aprilia Racing Team Gresini, Monster Energy Yamaha MotoGP, and KTM/RedBull MotoGP are formed by their respective manufacturers. The Repsol Honda Team has shown superb performance in MotoGP, with over 100 triumphs and even three consecutive Triple Crown wins.
Pro stock motorcycle NHRA racers usually have individual sponsors.
The FIM World Championships list the Suzuki Endurance Racing Team at the top of the standings for the 2019-2020 season, with the BMW Motorrad World Endurance team placing second. And for the Isle of Man TT, Honda and Suzuki lead the pack along with Dunlop, whose tires have been integral in wins for 6 different manufacturers.
What Is The Top Speed Record?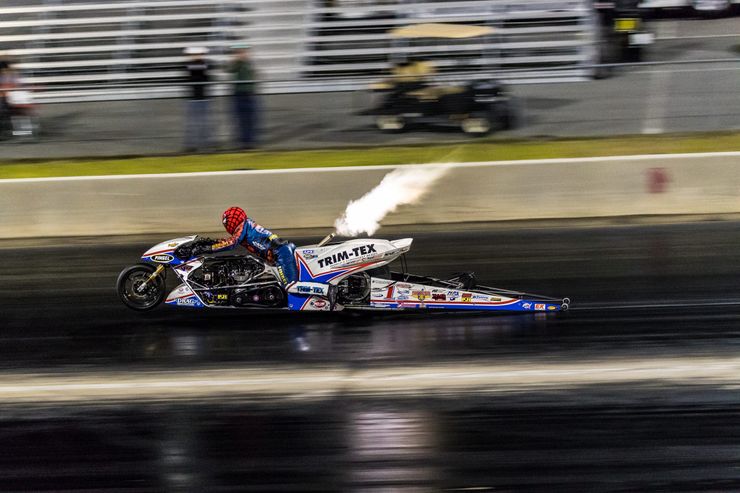 Driver Valentino Rossi set a famous speed record in 1996, clocking 155.19mph on an Aprilia bike. In 2019, Ducati rider Andrea Dovizioso set the record for the fastest MotoGP speed of all time at 221.6mph. Track speeds can be around 116mph on average, such as at the Red Bull Ring in Styria, Austria. As bikes become more powerful, records are broken.
The fastest speed on a drag bike was a shocking 264mph recorded by Larry McBride, completing the quarter-mile in just 5.507 seconds.
How Do Riders Protect Themselves?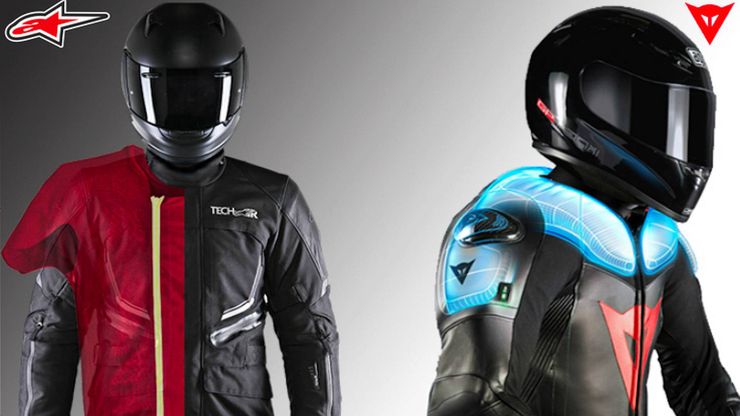 Riding a motorcycle can be inherently dangerous, and high-speed motorsports is definitely no exception. Safety is a key concern during a motorcycle race. Hundreds of dedicated, talented riders have tragically lost their lives while competing. Although safety gear and fail-safes can be implemented, some variables are uncontrollable, such as dangerous weather conditions.
Along with high-quality helmets, MotoGP riders have armor within their suits and in-suit airbags which have been mandated since 2018. These airbags are engineered with precision materials including microfilaments and have dual helium-argon charges to deploy them (in 25 milliseconds) if necessary.
What Does Tthe Future Hold?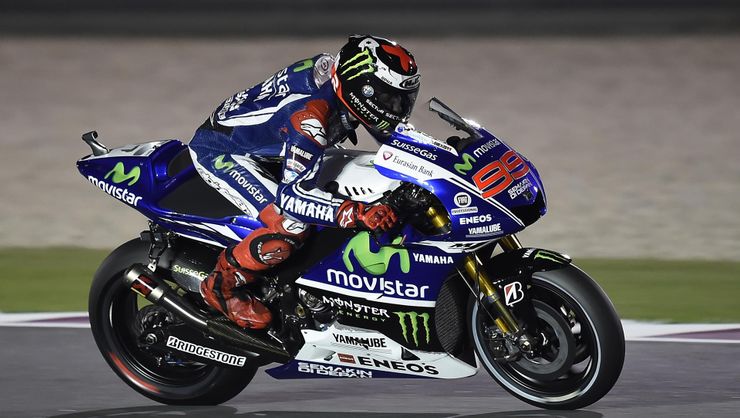 With a surge in electric vehicle and bike technologies, some suggest that electric sportbikes could see more frequent use in races. With bike noises at the track reaching 130dB, an electric bike could make for an incredibly silent race.
There is no doubt that motorcycle technology will continue developing at high rates of speed, and hopefully, safety gear will advance along with it. While some teams attempt to incorporate AI and experimental motorcycle robots such as Yamaha's MotoBot, humans will never stop unleashing their natural passion for riding.
SOURCES: MotoGP, RedBull, Popular Mechanics, NHRA, Motor1
Click here to view original web page at Answering 10 Common Questions About Motorcycle Racing