Best advancements in motorcycle gear for the year can be a tough article to write.
Motorcycle gear usually advances in iterations, and those improvements happen when they happen. Times Square isn't showered with new armor, lighter helmets, and fancier tech when the ball drops on New Year's Eve. Instead, moto gear mostly builds on past successes over time, with occasional out-of-nowhere innovations.
That's why the common thread (ha!) among the best advancements for the year is an iterative improvement. These selections take our gear to the next level.
Here's what we saw in 2019:
  Dainese Smart Jacket and Dainese Smart Women's Jacket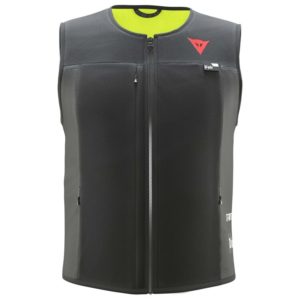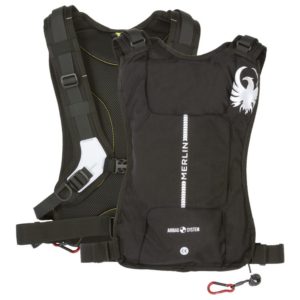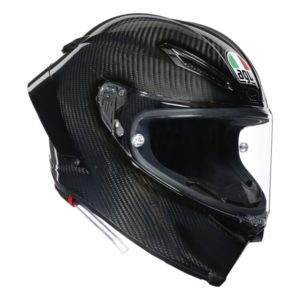 Fly Racing Dirt Formula Helmet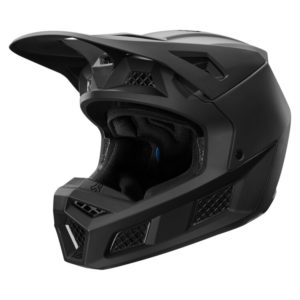 Scorpion SAS-TEC Flex Shoulder / Elbow / Knee /Hip Armor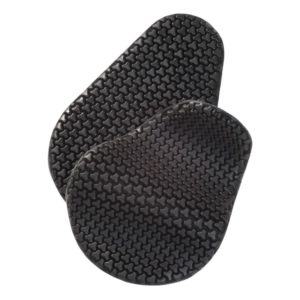 UCLEAR Motion Infinity – Single Pack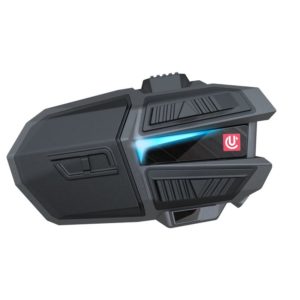 The Dainese Smart Jacket
Dainese made huge waves in the wearable airbag segment this year with the debut of the Smart Jacket. Of course, motorcycle airbags aren't new to the industry, especially among racers. What sets the Smart Jacket apart is its price point, its universal fit to any riding gear, and its advanced electronics, all in one package from a major player. While the $699 Smart Jacket isn't the cheapest option on the market (nor is it really a jacket, it's a vest), it sits at the intersection of attainability and smart tech. To borrow from my guide to airbag vests, the Smart Jacket "…is a standalone vest that fits any brand, and can be worn over or under whatever jacket you have. I'd recommend wearing the vest inside your jacket, since the Smart Jacket does not provide abrasion resistance. Some might choose to wear it on the outside for convenience. Just zip it off and stow it once you reach your destination."
On a related note, the price of traditional tethered airbags has dropped significantly. The Merlin Universal Airbag, for example, is down to $299. It's not nearly as fancy as the Smart Jacket, and that's OK. What's more important is that riders have more options than ever if they want to add airbags to their protective gear.
FIM helmet standard available to the public
If you do any track riding, the new FIM standard for helmets is an innovation you'll want to watch closely. Most track organizations have strict guidelines for helmets used on their premises. In some cases, a DOT sticker doesn't cut it. You might be required to wear a SNELL M2015 helmet on the track, for example.
The problem with the currently available helmet tests is that they're largely street-focused. Track crashes subject a helmet to different stresses and impacts than, say, a motorcycle-car collision on the street. 2019 saw the arrival of the Fédération Internationale de Motocyclisme (FIM) standard. If you haven't heard of it, the FIM is motorcycle racing's international governing body. Their new helmet standard is racing-specific, giving riders a new way to choose their most important piece of safety equipment. The FIM spent years developing this standard, and it is now required in MotoGP. See Valentino Rossi above.
At the time of writing, the AGV Pista GP RR is your DOT/ECE/FIM-certified, off-the-shelf option. At $1,399.95, it's one of the most expensive helmets RevZilla sells. Over time, more options will join the GP RR and that price should come down. The good news is that riders will have better options and more information when choosing a helmet to meet the demands of track riding and racing.
(A full list of certified helmets is available here. Some helmets are only certified in certain sizes. Each size needs to be tested independently, so it might not be worth a company's expense to get the certification for sizes not in use by a racer.)
New CE ratings for safety make more sense
Armor in your riding gear might have a CE rating attached to it, based on standards set for the European Economic Area. ("This jacket's shoulder armor is CE Level 2.") For years, we've used that CE rating to talk about how motorcycle gear protects against impacts at critical spots. As we're all aware, it does not just impact we have to worry about. Slides and punctures can also occur while riding. And until now, a motorcycle-specific CE standard for categorizing those safety aspects didn't exist.
After years of development, CE EN pr-EN17092 allows moto gear manufacturers to test and certify the protective abilities of different moto garments, not just the armor they contain. Gear rated using the new system has rolled out in 2019 and will become even more common in the coming years. Ratings will range from AAA (think high-quality race leather) to C (think mesh with armor for riding off-road).
The tech behind these tests makes the system possible. A device called a Darmstadt machine (seen in the video above) touches the test material to a blacktop slab at a set speed and pressure, more accurately replicating a crash than previous equipment. The machine can vary the crash's speed and distance, too. All without dragging some poor volunteer around the parking lot to see how the stitches hold up.
Low-speed impact energy absorption
Turning to the dirt world, 2019 was a big year for low-speed impact energy absorption. When riding off-road, speeds are usually far lower than on the street. The EPS liners in the average helmet are designed to take a big, fast strike and disperse that energy instead of sending it into the rider's skull. Unfortunately, a low-speed, low-impact blow to the head can still cause damage, and those EPS liners aren't optimized to protect against that kind of hit. Even worse, an obstacle-rich trail ride can easily complicate an impact with rotational forces. No Bueno.
Bell introduced MIPS in their street, dirt, and ADV helmets in the last few years to address those rotational injuries. I personally trust MIPS in my main ADV lid and similar technology in my dirt helmet. That leaves the problem of low-impact energy. Two manufacturers stepped up with solutions this year.
First is Fly, with their Formula helmet. Inside, you'll find Fly's Impact Energy Cells cushioning the helmet's liner. The cells are made with RHEON, "an innovative viscoelastic material" that suspends the helmet around the rider's head. Introduce a low-energy force, and the Impact Energy Cells are designed to deflect as much as possible to reduce the amount of force that actually makes it to the rider's head. Spurgeon demonstrates RHEON's unique properties in his video review of the Formula. Its application is especially aimed at reducing skull fractures and concussions.
Fox Racing tackled the same problem in 2019 with the V3 helmet, featuring Fluid Inside. Like the Fly Formula, the Fluid system floats the helmet around the rider's head. Fox's V3 helmets use a matrix of impact-absorbing pods to mimic the cerebral spinal fluid cushioning that lovely gray matter in your head. We wear helmets because our bodies can't protect us from all the forces we might encounter on a motorcycle, and Fox's new tech works like an extension of the body's natural defense. Pretty slick.
An impact to the head, at any speed or intensity, is no joke. Here's to more advancement in helmet tech for the coming year.
Insanely thin armor
The worst armor is armor you don't want to wear. You won't wear it! Moto gear manufacturers are constantly working to make armor less obtrusive for this reason. Rev'IT!'s SeeSmart (CE 1) was the first real standout in this segment for a long time. Now other manufacturers are bringing bantamweight armor to their products, and that's great news.
2019 saw Rev'IT! joined by Scorpion's SAS-TEC Flex armor. Like SeeSmart, it's CE Level 1, ultra-thin, lightweight, and "virtually undetectable" inside your gear. It's available for shoulders, elbows, knees, and hips. Handling this stuff is almost concerning, it's so light and flexible. Best of all, a pair of SAS-TEC Flex armor inserts will run you $20. Understand that it isn't quite as beefy as full-on CE Level 2 armor, but, hey, it'll do a lot more for you than leaving those optional armor pockets empty, and you won't even notice that it's there.
D3O has also announced its own ultra-stealth armor, which should be appearing in gear soon.
Runner up: UCLEAR's USAFE
Along with Sena and Cardo, UCLEAR is one of the best-known names in Bluetooth communicators. They don't have the market domination of the other two but don't count them out. UCLEAR debuted a new safety feature, the aptly named USAFE, for 2019. The system, available with their Motion Infinity communicator, uses "an advanced accelerometer to detect and measure hard impacts. If you are unresponsive, USAFE can alert contacts of your situation and GPS location (requires a connected GPS enabled mobile device)."
Like I said at the beginning, moto tech is largely iterative. We've seen accident-alert tech before (like BMW's eCall integration), that's true. This is the first time it's appeared on a moto communicator from a major manufacturer. I don't think it will be long before the tech spreads to other devices. For now, UCLEAR's in the lead on that front.
That wraps up the best moto gear advancements for 2019.
Stay tuned for more of Common Tread's annual Year in Review articles, where we take an opinionated look back at the year in moto.