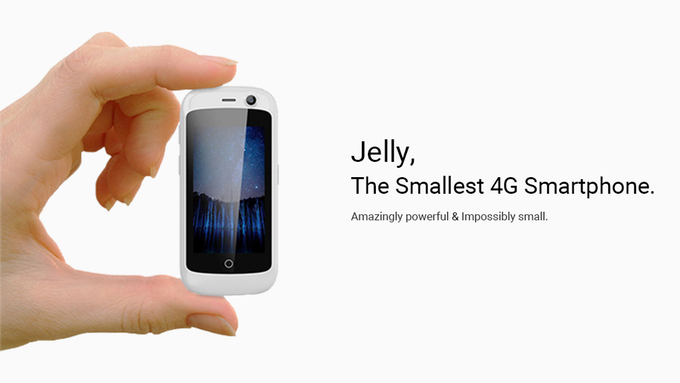 Technology changes overnight; a new Smartphone has been announced on Kickstarter named Jelly which has been stated as the world smallest 4G phone. Surprisingly, it runs on Android 7.0 Nougat! While the big smartphone manufacturers have been following the trend of developing larger smartphones for the users, Unihertz, the developers of Jelly seem to be taking a different path.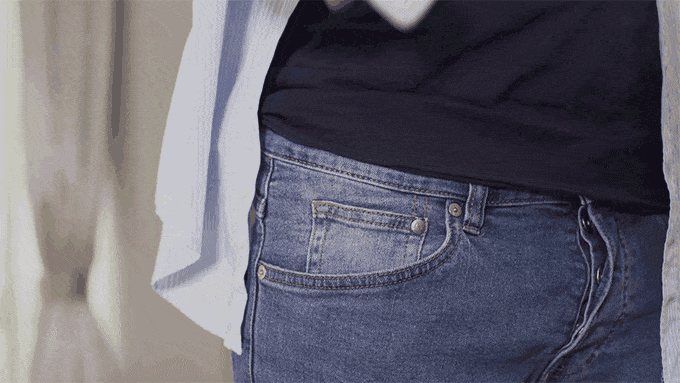 Talking about the features of Jelly, it offers a 2.45-inch display, 1GB RAM, dual SIM support, micro SD card, removable battery, and many other impressive features – at a very affordable cost of $109. There is another Jelly Pro version offering twice the RAM and which is costlier than base model of Jelly smartphone. The pro model would cost you $125. Both the models have 240 x 432 resolution display at 201 PPI, quad-core 1.1GHz Cortex A53 processor, and 950mAh battery. The developers believe that the battery has the capability to last for three days in normal use. The smartphone comes in three color variants such as Sky Blue, Space Black and Pearl White.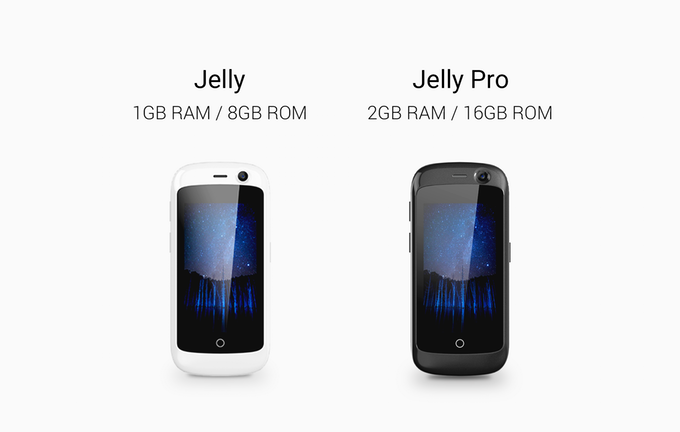 The Shanghai-based developer of Jelly is currently raising funds from the very popular crowd-funding platform Kickstarter. With an initial $30,000 goal, the company has till date surpassed the milestone and has went on to acquire $845,000 pledged from close to 8,000 backers! In fact, it was reported that the company crossed its goal in just 57 minutes! If those stats aren't impressive, then we don't know what is.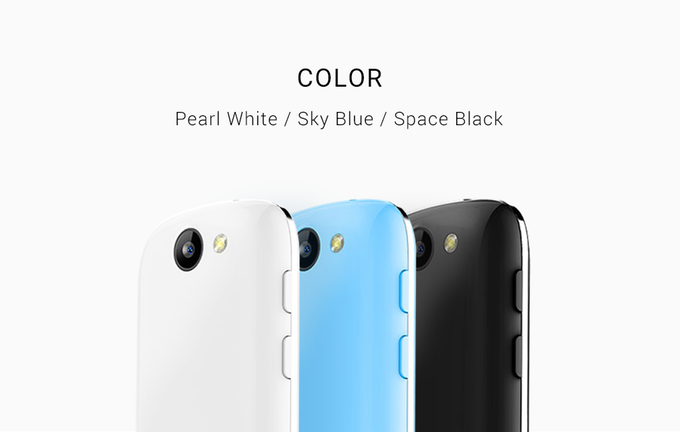 The basic idea behind Jelly is very attractive and innovative; this is a phone meant for everyone. It could act as your secondary smartphone in quite a number of situations where it becomes inconvenient to carry your big chunky smartphone with you. With very interesting features and being high on innovation, Jelly has the capability to set new trends in the market.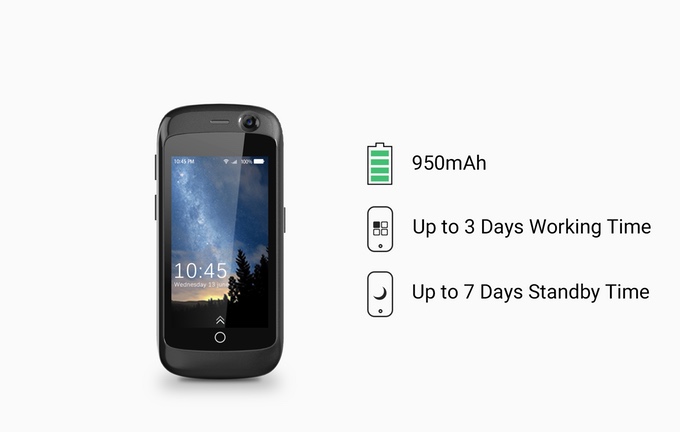 [ad code=1 align=center]
Anyone interested to own such a smartphone can order it at a discount of $30 and can claim it at $79 right now. The release of the Jelly smartphone has been set in the month of August. Yes, it may not be an ideal phone for watching videos and playing games but it would be easy to carry and use one-handed, unlike the flagship devices of 6-inch screens. Both the Jelly and Jelly Pro feature a 8MP rear camera and 2MP front camera for those occasional snaps.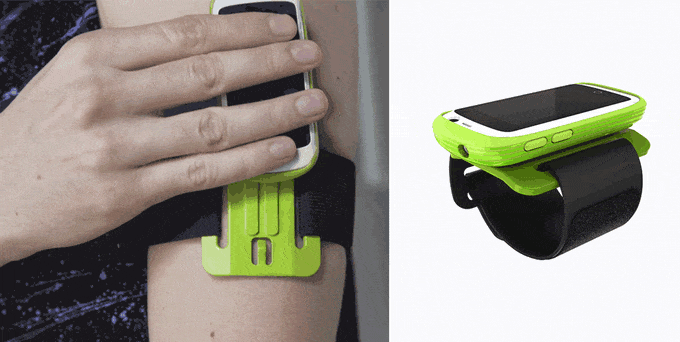 It would serve as a great smartphone for communication such as calls and messages. The phone would give access to Google Playstore, which means managing apps would be simple. Surely people see it to be very handy, as generally today, smartphones have become heavy and inconvenient to hold one handed. Customers can also get the extra battery for $9 and a case for $10.