Top 10 Best 13-inch laptop to Buy in 2017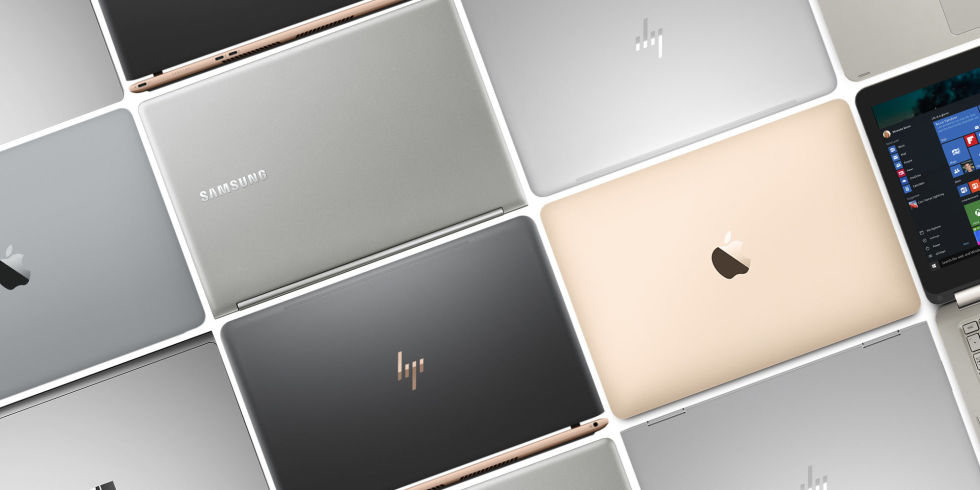 With the latest advancements in technology, laptops are being launched everyday with newer updates and features. Everyone is looking for the best 13-inch laptop with an HD display, sleeker design, long battery life, maximum storage, and the 6th generation or later Intel core processors powering their laptops.
Several customized features such as size of the screen, cost, color, weight and other advanced features depend on the requirements of the person. Here today, we're going to tell you the 10 best 13-inch laptops to get this year. A 13-inch laptop is the best combination of portability, features and productivity; unless of course you're a hardcore gamer, in which case you should be looking at a high-end 17-inch gaming laptop. However if you're a professional or a student who is seeking a sleek-yet-powerful laptop for your use, consider any of the following options and you can't go wrong.
From the available demand estimates and market news, these are the best 13-inch laptops of 2017 –
1. Apple MacBook Pro MLL42LL/A
The Apple MacBook Pro MLL42LL/A is a superb 13-inch laptop with retina display, faster memory, and longer battery life than its previous generation. It is great blend of portability and power. With few updates, it still remains the top choice of users. With the new Force Touch and Touch Bar, it continues to get slimmer and thinner. It has 8GB RAM, dual core Intel Core i5 processor, Intel Iris Graphics 540, 256GB PCI-E-based flash storage running on Mac OS Sierra.
2. Dell XPS 13
[ad code=1 align=center]
Launched in late 2016, the Dell XPS 13 is a direct competition to the MacBook Air, even beating it in certain aspects. The highlight of the XPS 13 is that it features the latest 7th-gen Intel Core (Kaby Lake) processors, which means increased performance, longer battery and much more. You can order the basic version which comes with 8 GB DDR3 RAM and 256 GB SSD, which comes in soft touch carbon-fiber material that is sleek.
3. Samsung Notebook 9
Powered with 6th generation Intel Core processors and HD graphics, the Samsung Notebook 9 is extremely light with HD LED display. Offering longer battery life of 10+ hours, Samsung Notebook 9 is equipped with 256 Solid state drive promising fast boot, amazing performance and more reliability. It is pre-installed with Windows 10 and has 8 GB RAM.
4. HP Spectre 13-v021nr
Offering the thinnest laptop, HP launched an amazingly powerful laptop. A culmination of great design and excellent performance, HP Spectre has plenty of ports for your needs. Installed with Windows 10, HP Spectre has Intel Core i5 or i7 processor, 8GB RAM, 128MB Intel HD Graphics 520 and 13.3-inch 1,920 x 1,080 IPS UWVA screen. It also features Bang & Olufsen speakers and weighs only 2.45 lbs.
5. ASUS UX360CA-AH51T Laptop
ASUS offers a great laptop to buy with full HD display and aluminum body. A must buy for travelers who require portability as well as Touchscreen capabilities. The UX360CA features 8 GB RAM, 7th generation Intel i5 processor (Turbo to 3.2 GHz), 512GB SSD, Windows 10, Extensive connectivity with SD card reader, 802.11a/c Wi-Fi and HDMI/D-SUB/USB Type C are certain imperative specifications of the laptop.
6. Dell Inspiron 2-in-1 i5378
It is a kind of budget laptop with a solid state drive, back flipping touch screen, sturdy touchpad, slimmer metal chassis, amazing portability. Offering long battery life of 7 hours, versatility in design, and enhanced performance, Dell Inspiron is good option for students and professionals. The overall laptop is attractive and weighs about 3.5 lbs.
7. Razer Blade Stealth
[ad code=1 align=center]
Although this one is technically a 12.5" laptop, we still felt like including it because of its totally impressive, elegant design, light weight, and high performance. The Stealth comes in 2 display options: QHD or 4k (both with and without Touchscreen) Razer Chroma keyboard and Intel HD Graphics 620 for smooth visuals. Equipped with Intel Kaby Lake, Blade Stealth can be considered as one of the most prettiest, attractive and ultraportable laptop with desktop-level performance. With a beautiful design in black and a glowing tri-snake emblem on the case, it is surely is a pick for the lookers.
8. Acer Aspire S 13 Touch
The Acer Aspire Touch is what you would love to own. With a Full HD display, 7th-gen Intel core processors, 8 GB RAM, 256/512 GB SSD, Windows 10, the laptop can handle it all despite its slim design. It comes with a fingerprint reader and long battery life offering complete security and reliability. It is truly attractive and innovative made with premium material and diamond cut edges. You can also expect good audio and video clarity and volume as it is enhanced with Dolby Audio high end sound enhancement. .
9. Apple Mac Book Air
With effective longer battery life, Apple Mac Book Air is the lightest laptop in the market. Having 256GB PCIe-based flash storage and 5th generation Intel core processor, and Mac OSX, it is still faster and highly responsive. Other features such as Thunderbolt 2 ports, Forcepad, Intel HD graphics 6000, comfortable keyboard, faster performance and amazing sound quality makes it a wonderful choice.
 10. ASUS ZenBook UX330UA
The ASUS ZenBook is an ultra-portable laptop with high performance Intel core i5 7200U processor, with light weight body (weighing only 2 lbs.) and fingerprint sensor. The ZenBook also features a robust body built with high quality Aerospace-grade aluminum and Gorilla glass 4. The fingerprint scanning technology offering high sensitivity and amazing accuracy. It comes with 8 GB memory, 256 GB Solid state drive; the Harman Kardon speakers and other noteworthy features make it worth the buy.
Apple recalls 15in MacBook Pro laptops over battery fire risk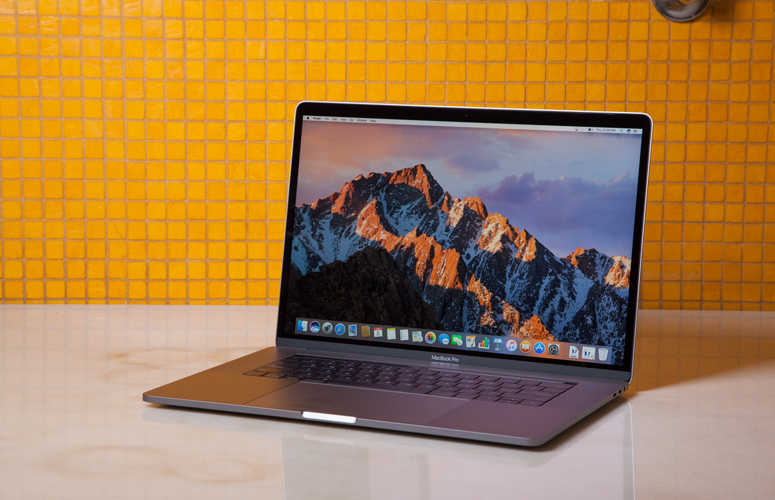 Apple is recalling some of its 15in MacBook Pro laptops over a battery fire risk.
The company said on Thursday that a limited number of its largest laptop line, sold between September 2015 and February 2017, contained batteries that "may overheat and pose a safety risk".
Apple asked customers with MacBook Pro (Retina, 15in, Mid 2015) laptops to stop using the machines immediately and to seek to have the battery replaced as soon as possible, which would be done free as part of the recall. It said the service may take one to two weeks.
The company said anyone with the model, which cost upwards of £1,599, should cross-check the serial number of the machine on the Apple recall site. The serial number could be found by clicking on the Apple menu in the top left corner of the screen and choosing "About this Mac".
Tim Cook: 'If you've built a chaos factory, you can't dodge responsibility for the chaos'
""Customer safety is always Apple's top priority, and we have voluntarily decided to replace affected batteries, free of charge," Apple said in a statement.
The battery issues did not affect other 15in MacBook Pro laptops or other Mac products, it said.
Battery safety issues have been taken more seriously across the technology industry since the Samsung Galaxy Note 7 smartphone was recalled twice before being permanently discontinued after a series of battery fires.
Despite being dwarfed by iPhone sales, Apple's Mac line of laptop and desktop computers remain a key part of the business. In its most recent quarterly financial results, Macs brought in $5.5bn (£4.2bn) in revenue.
The third-generation retina MacBook Pro is the immediate predecessor to the current fourth-generation MacBook Pro line, which dropped traditional connectivity ports for the modern USB-C standard and the Touch Bar in 2016.
In April, Apple recalled of some of its plug adapters after discovering they could break and cause electric shocks when touched.
Apple MacBook Air review: the new default Mac
Apple is recalling some of its 15in MacBook Pro laptops over a battery fire risk.
Huawei Looking to Grab Eyeballs with Newly Launched Huawei MateBook X, MateBook E, and MateBook D
Huawei has already established itself as a trustworthy brand across the world. The Chinese tech giant is slowly expanding itself into all areas of the tech industry. This time it has directly come onto the laptop world with the launch of its three exclusive Huawei Matebook models – MateBook X, MateBook E and MateBook D.
All three Matebook models have branched into different areas of devices. MateBook X, for example, is a 13-inch laptop, while MateBook D is a 15.6-inch Notebook. On the other hand MateBook E is a 2-in-1 tablet-cum-laptop. Huawei launched all three of them officially at an event in Berlin. Now let's take a closer look at all 3 models.
This laptop comes with a 13-inch IPS display with a 3:2 aspect ratio and it boasts a resolution of 2160×1440 pixels on screen. According to Huawei, this laptop is all set to come with Corning Gorilla Glass 3 protection. The 4.4-inch bezel will make it easier to carry around for sure.
Talking about specs, this laptop is all set to arrive with 7th Generation Intel Core i5/i7 coupled with Intel HD620 graphics. It will come in two variants: one with 4GB RAM and i5 processor and another with 8GB RAM and i7 processor. Similarly the internal memory will vary – either it will be 256GB or 512GB of SSD storage. The price of Mateboox X starts from $1,575.
[ad code=1 align=center]
It has a 15.6-inch screen and seems to be the big brother of MateBook X – but both of them differ in specs. From the gaming point of view, this laptop comes with Nvidia graphics to support high definiti0n gaming. It might come in three variants or you can get the option to expand the memory. It has three options – 4GB/8GB/16GB – when it comes to the RAM.
As with the RAM, you will get similar options with the hard disk drive too. A 1TB of hard disk drive is the highest variant but you can also buy the 256GB or 512GB variants. More features shall be revealed as we get hands on it. For now, Huawei has unveiled this phone in three colors – Champagne Gold, Space Grey and Aurora Blue. It will be available for prices starting $899 up to $1,125.
Do you remember the original Huawei MateBook? Consider this an upgrade of the same device. It has the same basic design though – but there is a 2K panel to view videos this time. According to Huawei, this laptop can hold up to 9 hours of battery life. The starting price shall be $1,125 and it can increase up to $1,460.
All of these three devices come with their own specifications and specialties. However, it seems like they are competing with one another. Huawei's decision to release all three of them at an event is rather strange. From the name (MateBook), it seems like it is some Chinese derivative of MacBook. Now all there is left to see is how it actually performs.
Twitch Allowing Steamers to Make More Money with Affiliate Program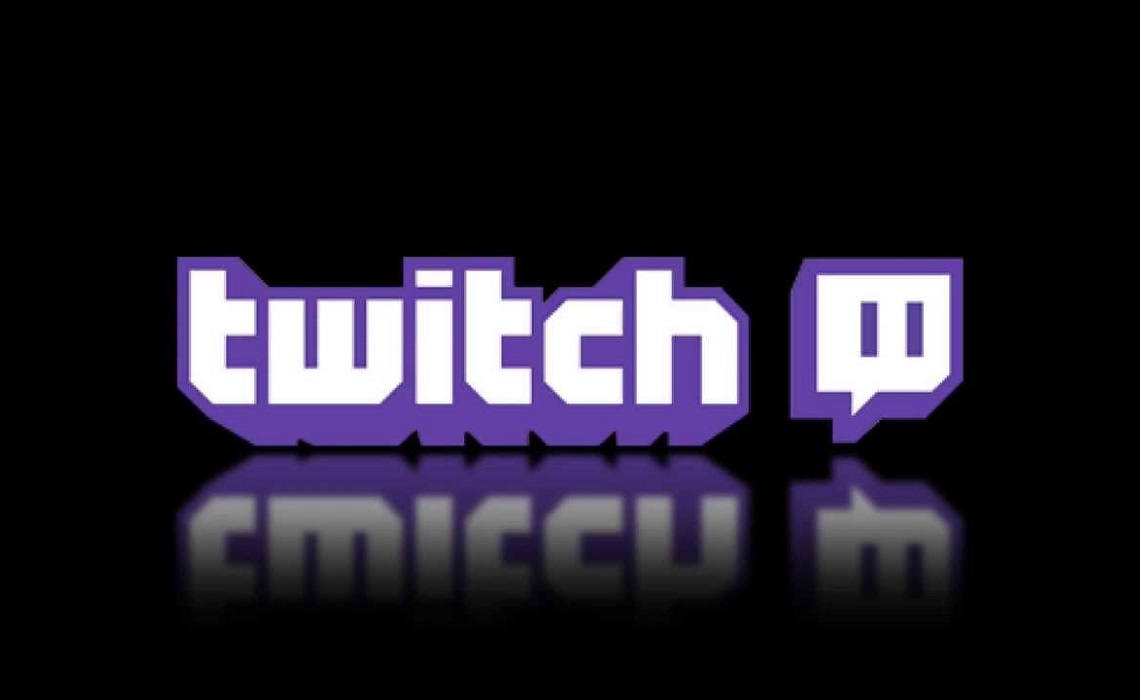 Online game-streaming platform Twitch has introduced its affiliate program that allows non partnered streamers to make more money and improve their popularity among users to be partnered. With an intention to grow a larger community of the smaller streamers such an affiliate program has been initiated. A Twitch partner gets a lot of benefits. A twitch partner gets access to tools, emotes, and various other benefits to grow his or her community.
So, this affiliate program is meant to benefit the small streamers with its Cheering with Bits tool. It was launched in 2016 and is based on virtual currency called "bits", and has a value of $1.40 per 100 bits. The currency is available in 5 denominations such as 1, 100, 1000, 5000 and 10,000.
It is an invite-only program and is not for everyone. Subscribers who have broadcasted up to 500 minutes in the last month are eligible. Other eligibility criteria include at least 50 followers, at least 7 unique steaming days, an average of three concurrent viewers.  With new ways and ideas, Twitch has got a greater idea to increase its active community. This would motivate the creators to add more content for the users and increase engagement per user base. Greater engagement would increase the average revenue per user (ARPU).
Online videos have become a strategic tool for marketers to promote their products and capture consumer attention. Live streaming is way to connect to the audience real-time over the Internet. Subsequently, affiliates would get more subscriptions, access to run ads, and get one subscriber emote to award its subscriber. For this, Twitch will use its discretion to choose the affiliate for going further.
[ad code=1 align=center]
Twitch is majorly dominated by video game players, but also aspiring musicians, chefs and artists. The expectations are to attract at least 10,000 streamers into this affiliate program. Certain new features would be added into the program to make it more attractive for users as well as streamers. It is an idea to create a system that the viewers would pay the reward to the streamers according to the performance.
Twitch's main rival YouTube has just revised its polices to pay only to those who attract more than 10,000 views and another event happened related to the hate videos or racist videos that have made advertising appear less on YouTube. Twitch has come up with new features after such incidents to grow its community with safe money making methods.