With the latest advancements in technology, laptops are being launched everyday with newer updates and features. Everyone is looking for the best 13-inch laptop with an HD display, sleeker design, long battery life, maximum storage, and the 6th generation or later Intel core processors powering their laptops.
Several customized features such as size of the screen, cost, color, weight and other advanced features depend on the requirements of the person. Here today, we're going to tell you the 10 best 13-inch laptops to get this year. A 13-inch laptop is the best combination of portability, features and productivity; unless of course you're a hardcore gamer, in which case you should be looking at a high-end 17-inch gaming laptop. However if you're a professional or a student who is seeking a sleek-yet-powerful laptop for your use, consider any of the following options and you can't go wrong.
From the available demand estimates and market news, these are the best 13-inch laptops of 2017 –
1. Apple MacBook Pro MLL42LL/A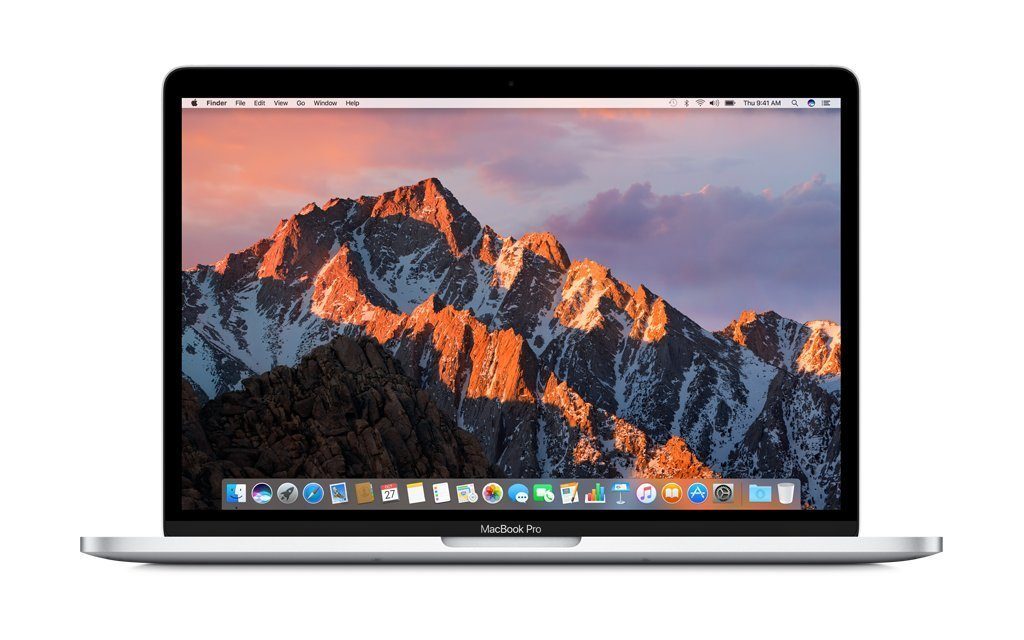 The Apple MacBook Pro MLL42LL/A is a superb 13-inch laptop with retina display, faster memory, and longer battery life than its previous generation. It is great blend of portability and power. With few updates, it still remains the top choice of users. With the new Force Touch and Touch Bar, it continues to get slimmer and thinner. It has 8GB RAM, dual core Intel Core i5 processor, Intel Iris Graphics 540, 256GB PCI-E-based flash storage running on Mac OS Sierra.
2. Dell XPS 13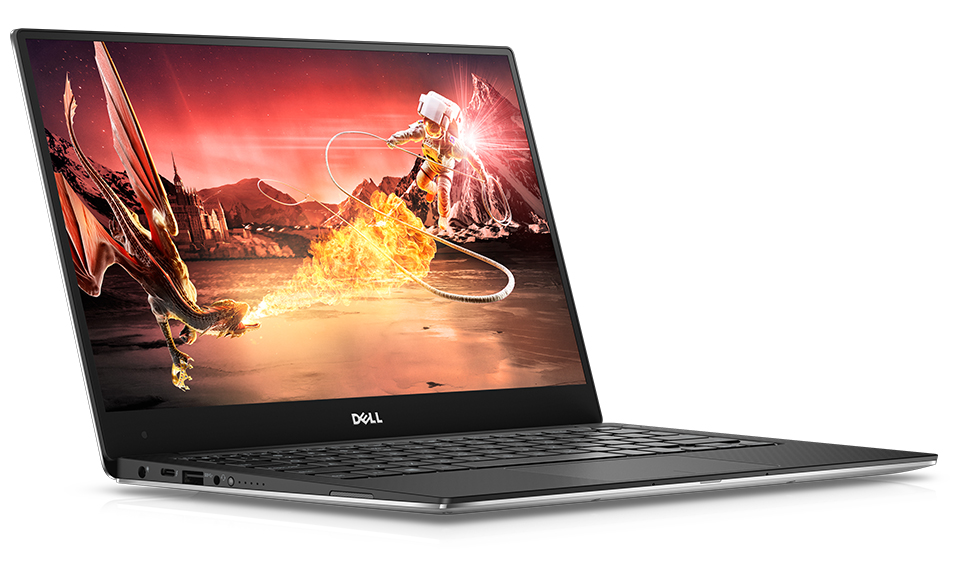 [ad code=1 align=center]
Launched in late 2016, the Dell XPS 13 is a direct competition to the MacBook Air, even beating it in certain aspects. The highlight of the XPS 13 is that it features the latest 7th-gen Intel Core (Kaby Lake) processors, which means increased performance, longer battery and much more. You can order the basic version which comes with 8 GB DDR3 RAM and 256 GB SSD, which comes in soft touch carbon-fiber material that is sleek.
3. Samsung Notebook 9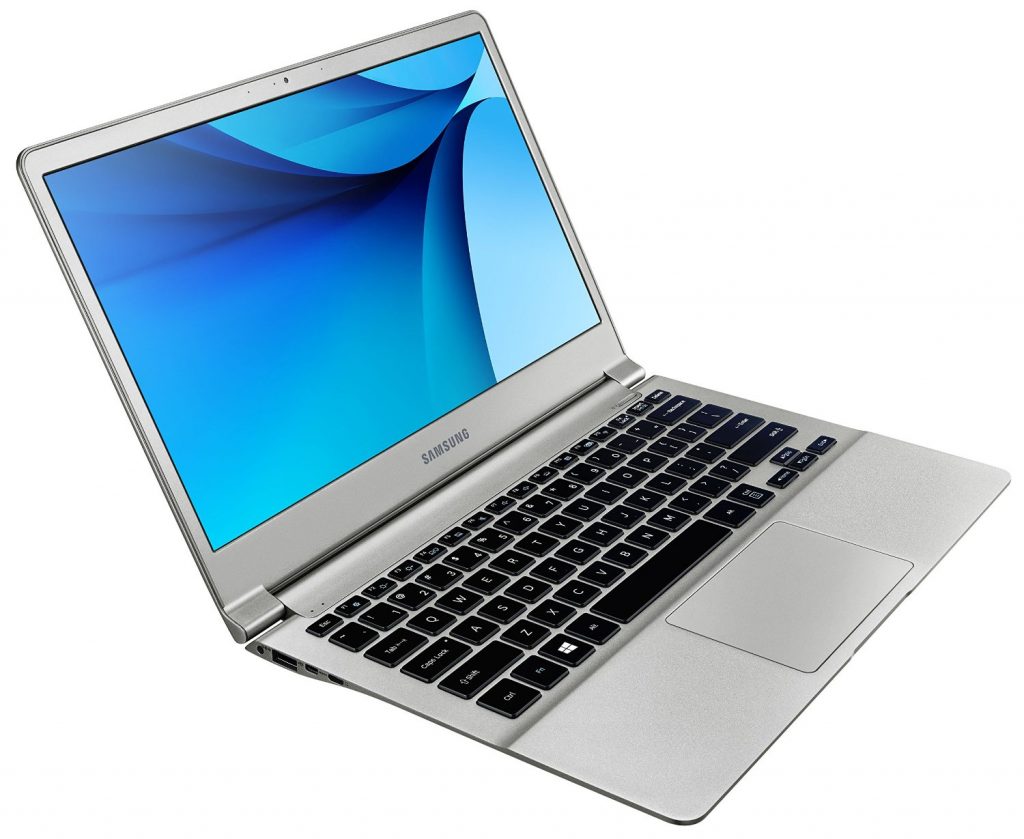 Powered with 6th generation Intel Core processors and HD graphics, the Samsung Notebook 9 is extremely light with HD LED display. Offering longer battery life of 10+ hours, Samsung Notebook 9 is equipped with 256 Solid state drive promising fast boot, amazing performance and more reliability. It is pre-installed with Windows 10 and has 8 GB RAM.
4. HP Spectre 13-v021nr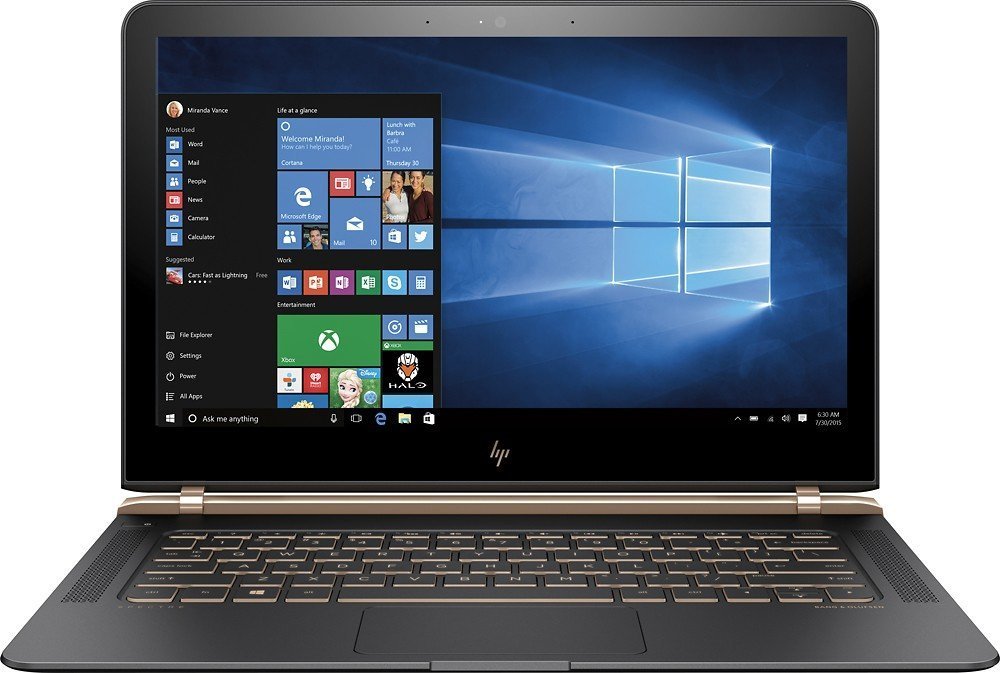 Offering the thinnest laptop, HP launched an amazingly powerful laptop. A culmination of great design and excellent performance, HP Spectre has plenty of ports for your needs. Installed with Windows 10, HP Spectre has Intel Core i5 or i7 processor, 8GB RAM, 128MB Intel HD Graphics 520 and 13.3-inch 1,920 x 1,080 IPS UWVA screen. It also features Bang & Olufsen speakers and weighs only 2.45 lbs.
5. ASUS UX360CA-AH51T Laptop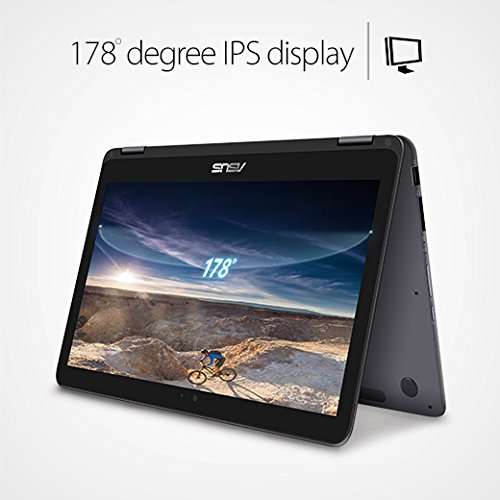 ASUS offers a great laptop to buy with full HD display and aluminum body. A must buy for travelers who require portability as well as Touchscreen capabilities. The UX360CA features 8 GB RAM, 7th generation Intel i5 processor (Turbo to 3.2 GHz), 512GB SSD, Windows 10, Extensive connectivity with SD card reader, 802.11a/c Wi-Fi and HDMI/D-SUB/USB Type C are certain imperative specifications of the laptop.
6. Dell Inspiron 2-in-1 i5378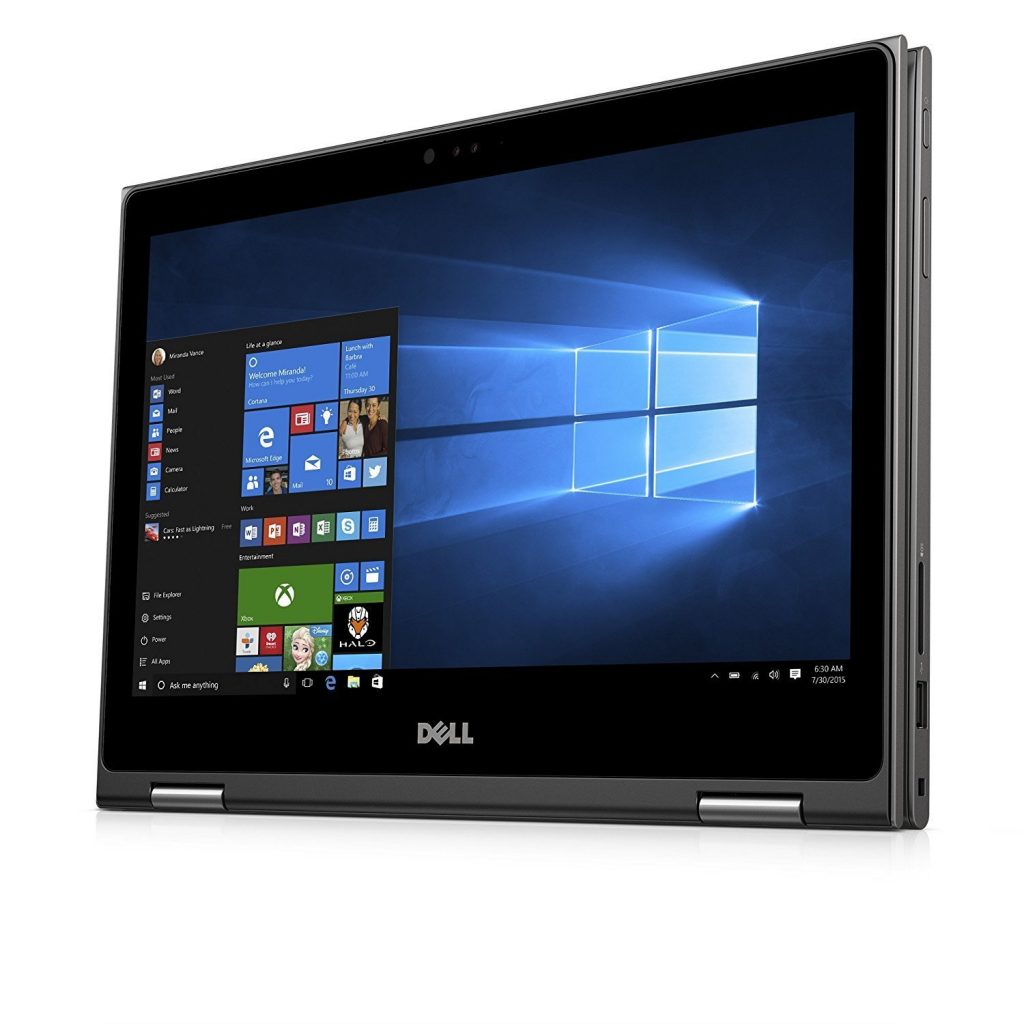 It is a kind of budget laptop with a solid state drive, back flipping touch screen, sturdy touchpad, slimmer metal chassis, amazing portability. Offering long battery life of 7 hours, versatility in design, and enhanced performance, Dell Inspiron is good option for students and professionals. The overall laptop is attractive and weighs about 3.5 lbs.
7. Razer Blade Stealth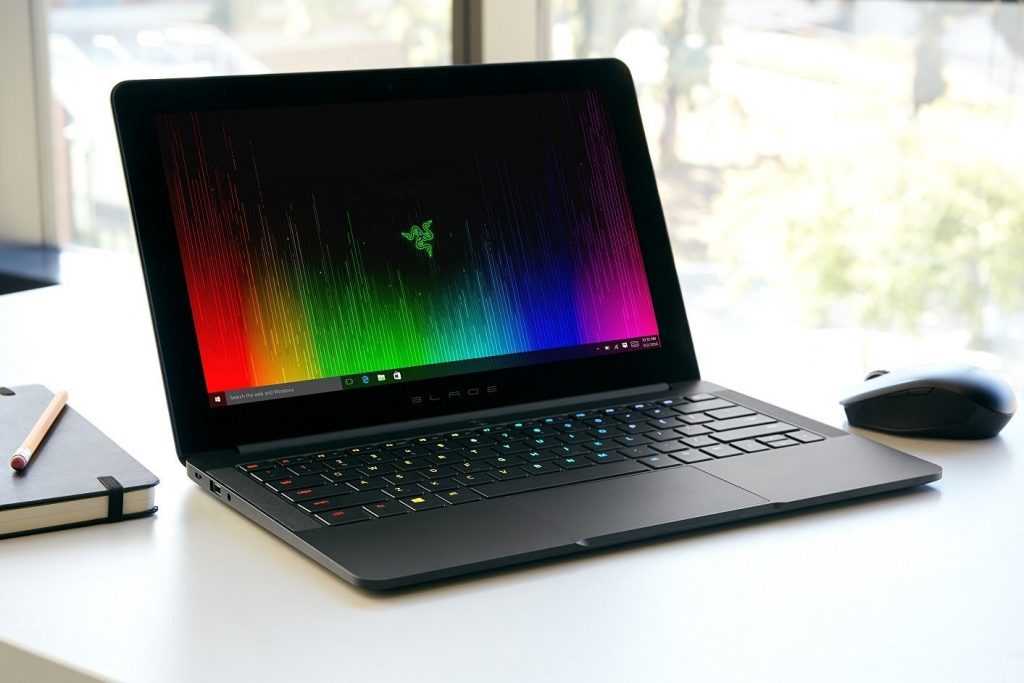 [ad code=1 align=center]
Although this one is technically a 12.5" laptop, we still felt like including it because of its totally impressive, elegant design, light weight, and high performance. The Stealth comes in 2 display options: QHD or 4k (both with and without Touchscreen) Razer Chroma keyboard and Intel HD Graphics 620 for smooth visuals. Equipped with Intel Kaby Lake, Blade Stealth can be considered as one of the most prettiest, attractive and ultraportable laptop with desktop-level performance. With a beautiful design in black and a glowing tri-snake emblem on the case, it is surely is a pick for the lookers.
8. Acer Aspire S 13 Touch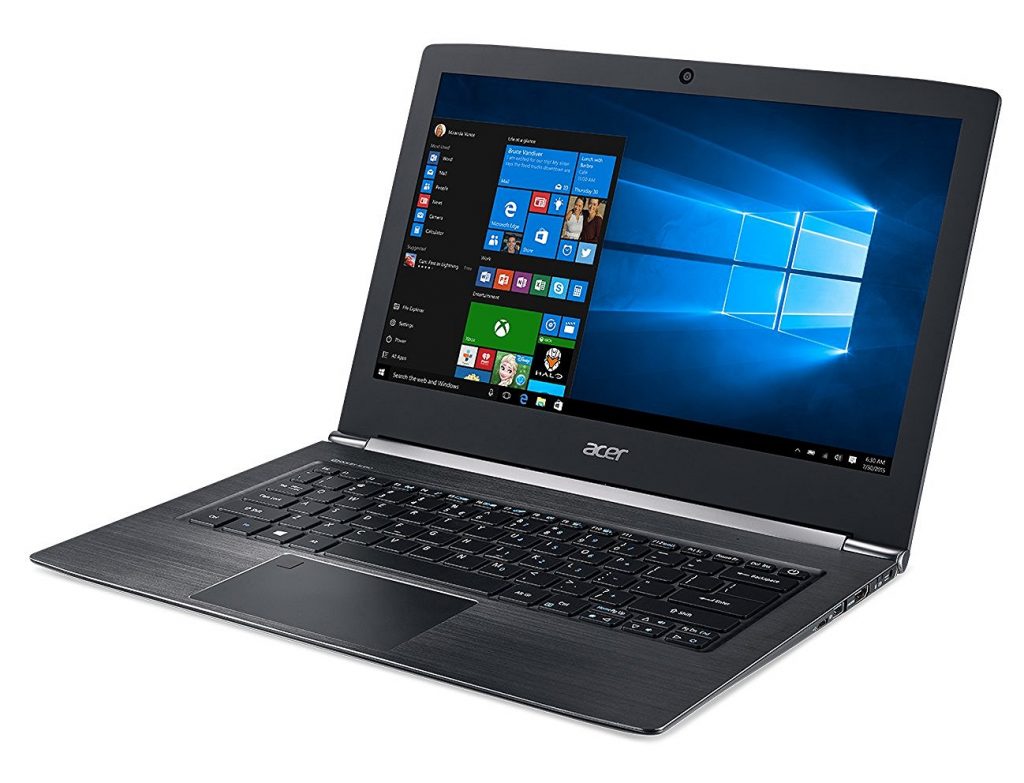 The Acer Aspire Touch is what you would love to own. With a Full HD display, 7th-gen Intel core processors, 8 GB RAM, 256/512 GB SSD, Windows 10, the laptop can handle it all despite its slim design. It comes with a fingerprint reader and long battery life offering complete security and reliability. It is truly attractive and innovative made with premium material and diamond cut edges. You can also expect good audio and video clarity and volume as it is enhanced with Dolby Audio high end sound enhancement. .
9. Apple Mac Book Air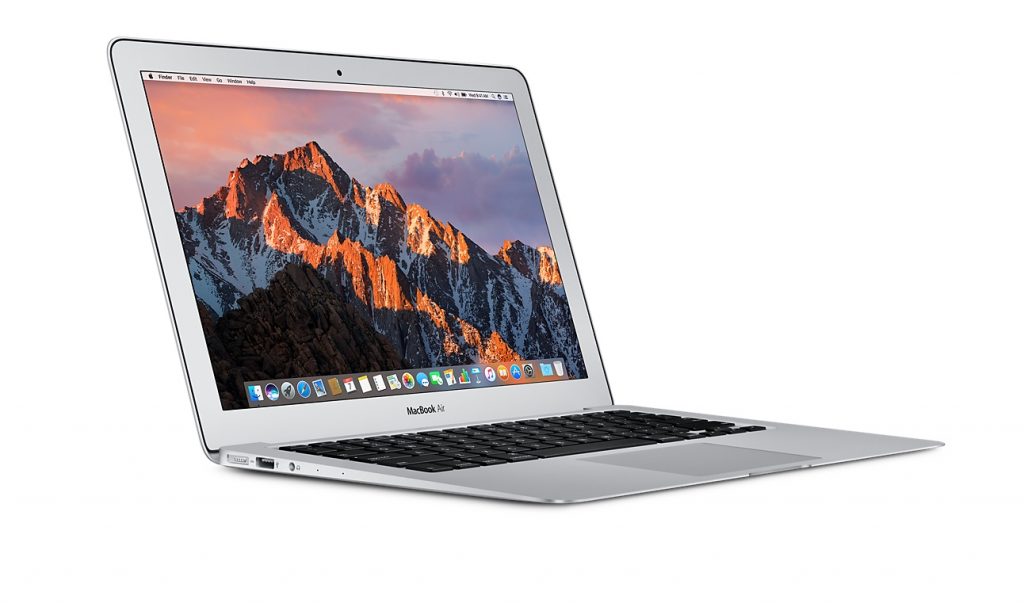 With effective longer battery life, Apple Mac Book Air is the lightest laptop in the market. Having 256GB PCIe-based flash storage and 5th generation Intel core processor, and Mac OSX, it is still faster and highly responsive. Other features such as Thunderbolt 2 ports, Forcepad, Intel HD graphics 6000, comfortable keyboard, faster performance and amazing sound quality makes it a wonderful choice.
 10. ASUS ZenBook UX330UA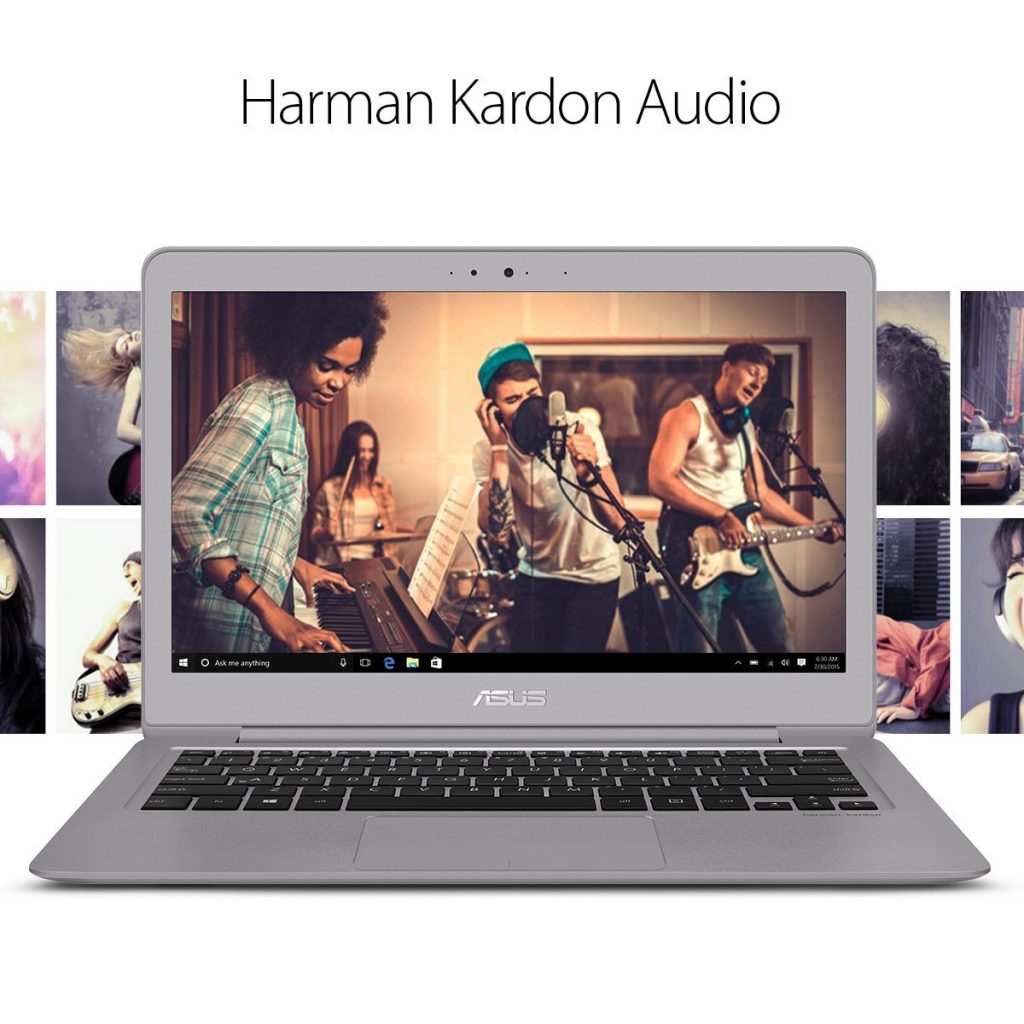 The ASUS ZenBook is an ultra-portable laptop with high performance Intel core i5 7200U processor, with light weight body (weighing only 2 lbs.) and fingerprint sensor. The ZenBook also features a robust body built with high quality Aerospace-grade aluminum and Gorilla glass 4. The fingerprint scanning technology offering high sensitivity and amazing accuracy. It comes with 8 GB memory, 256 GB Solid state drive; the Harman Kardon speakers and other noteworthy features make it worth the buy.