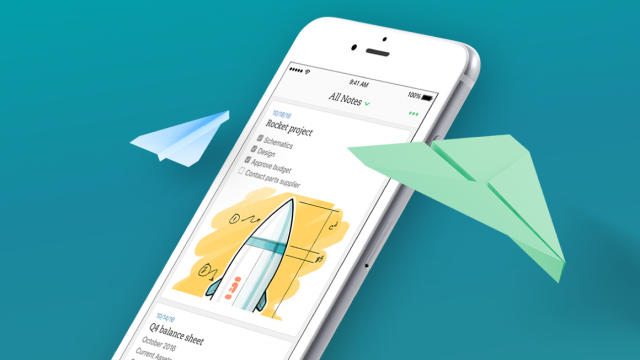 Speed and Simplicity is probably the new motto of Evernote. The iOS app is available for update for creating notes faster and simpler with different fonts and colors. With continuous user feedback, Evernote has come with this update incorporating many requested features.
"The purpose of redesigning the app was to make it more accessible and helpful for users", said Erik Wrobel, Chief Prodcut Officer at Evernote. He further added that they want to make the product simpler, more elegant and more streamlined, easy to move in and out of the app, fulfilling the heritage value of helping people to remember everything.
New Features of Evernote 8 –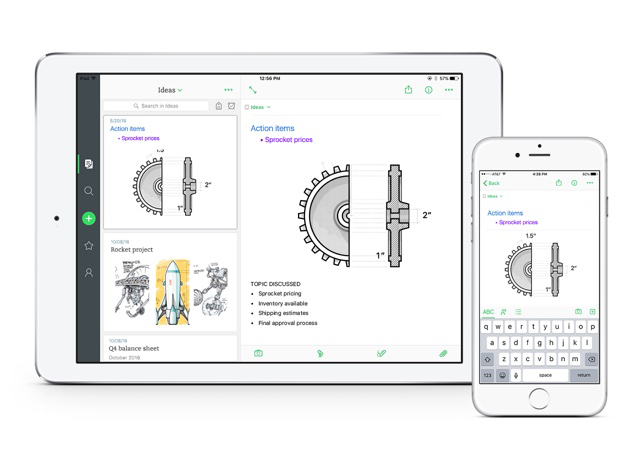 [ad code=1 align=center]
The previous version, if compared with the new one, then yes, the new one definitely offers a wonderful user experience. The new app is visibly more fluid and quicker with a smooth navigational experience. The interface of the new Evernote 8 is quite intuitive. Talking about the functionality of the app, adding color, and changing fonts can be done swiftly by moving to the bottom tab and creating a note, audio or reminder by pressing the plus icon on the home page.
Other features are also very catchy and easy to adopt, like adding headers and sub headers, highlighting text, labeling sections in colors, changing sizes of the notes, etc. Some of these features did exist in the older version of the app but still they offer a far better experience in Evernote 8.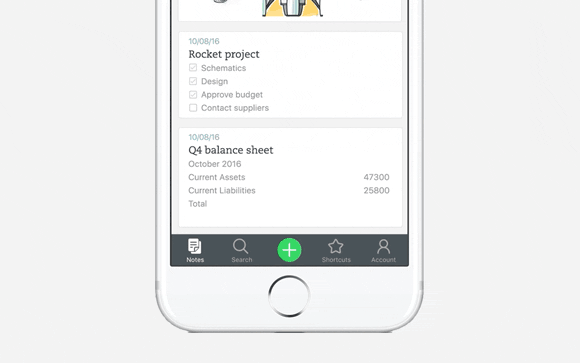 The home screen is now different; it offers fewer taps to create notes. It has now been replaced with your notes. With a bundle of new interesting features, the app allows you to separate your personal notes, business notes, notebook and searches. Even swapping between those accounts is now simpler: in the bottom tab, you just need to long-press the Account icon.
Recently Evernote was in news due to the controversy of its privacy policy which was discarded due to backlash from the community. The updated policy allowed the employees to exercise the oversight of machine learning technologies to account content…..in order to make sure that the machine learning technologies were working effectively. Wrobel commented that there was no intention to change anything; they just wanted to find out a better way to manage the machine learning technologies.
Download the Evernote 8 app for iPhone/iPad/iPod Touch here.
https://www.youtube.com/watch?v=YQxMg31rJVg
[ad code=1 align=center]