Google is known to do many things, and known to do them quite well. It didn't come as a surprise then when they announced a brand new router system called Google Wifi at the Google Pixel event in San Francisco on Oct 4.
Why a router you ask? Why not, says Google. This brand new router marries the solid performance that we've come to expect from all Google-developed products with its breathtakingly simple design.
Google Wifi works as a multi-point network system that borrows ideas from OnHub which was again developed by Google in partnership with TP-Link and ASUS. The idea was to build a wireless router that was easy to set up, blanket your entire home effectively with internet, and still look good while doing it!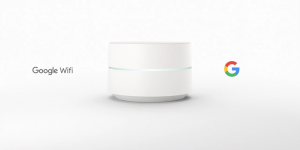 So how easy is it to set up? All you need is the Google Wifi mobile app, a smartphone or tablet enabled with internet and a Google account. Say goodbye to web-based interfaces and admin control panels where you had to manually configure a whole bunch of settings before you could start using wireless internet. The application is available for both iOS and Android, so Apple fans can rejoice.
Google also says that their Wifi router does not collect and store any form of user activity, but rather only network, hardware and app-related information. Also you can turn them off in the settings by going into the Privacy section.
Google Wifi Performance and Features
The idea is to first figure out how many units of Google Wifi routers you might need to fully cover your home. A look at this picture below could help you decide that. Usually a single unit is enough to cover a home of 1,500 sq.ft.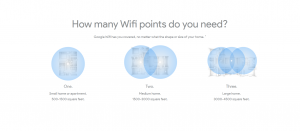 At the bottom of the Wifi unit, you'll find a power port and 2 Gigabit Ethernet jacks; with one for Internet connection from a broadband modem and the second to attach other wired devices. You won't find multiple Ethernet ports nor a USB port. Google Wifi supports 2.4 GHz as well as 5 GHz 802.11 a/b/g/n/ac networks and there is also the presence of WPA2-PSK standard protocol.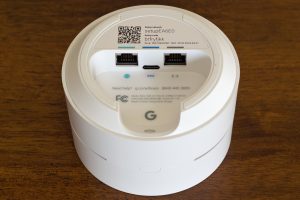 To set up the Wifi system, just fire up the Google Wifi app form your smartphone or tablet. Android users can get it here and iOS users head here. That's it, literally. The app then walks you through the process of setting up a new network, creating a secure password and even lets you place the Wifi units effectively (provided you have more than one). With the app, you can also check and compare the network speeds from your ISP to the modem, and from Google Wifi to all the connected devices. All-in-all you should have set up the system in less than 10 minutes. However do note that in case you have multiple units installed, the first unit acts as the primary router and all other units just extend the Wifi coverage area to create a mesh network, and hence it's called a Mesh Router system.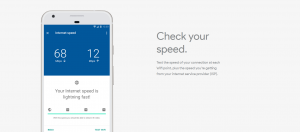 The "Network Assist" feature of the Google Wifi app helps you figure out when the internet from your ISP stops functioning and also let you know how to improve performance by moving Wifi units around your house. Then the "Priority Device" feature allows you assign network priority to any device connected to the system: be it a tablet, phone or smart TV. This nifty feature could help when you're streaming your favourite movie over Netflix, for example. There's also an amusing "Family Wifi" feature which lets you stop the network connection to any device. You could also share your unusually complex Wifi password with others over the app.
With an asking price of just $129 for a single unit and $299 for 3-units, it is still cheaper than its competition. Both the Eero that is priced at $499 for the same pack-of-3 router system and the Netgear Orbi priced at $399 somehow don't seem like a viable option anymore. We would say, the Google Wifi router is the perfect mix of style, performance, ease-of-use and affordability.