Electronic gadgets improve every year offering great features for users, and tablets are no different. 2016 saw a slew of new range of tablets that stole the show – especially from Apple's stables; however the Android ones weren't left behind either. This February, if you're planning to buy a new tablet, be sure to have this guide handy as we reveal the best tablets to buy in 2017. You may also find the recent guide we did on the Best 13-inch Laptops handy.
We have a range of tablets here belonging to iOS, Windows 10 & Android OS, and we're sure one of these will definitely suit you, no matter what your requirement. We rated the laptops on parameters such as: high performance, design, innovative features, display and lastly price. So let's dig deep into our list –
1. Apple iPad Pro 9.7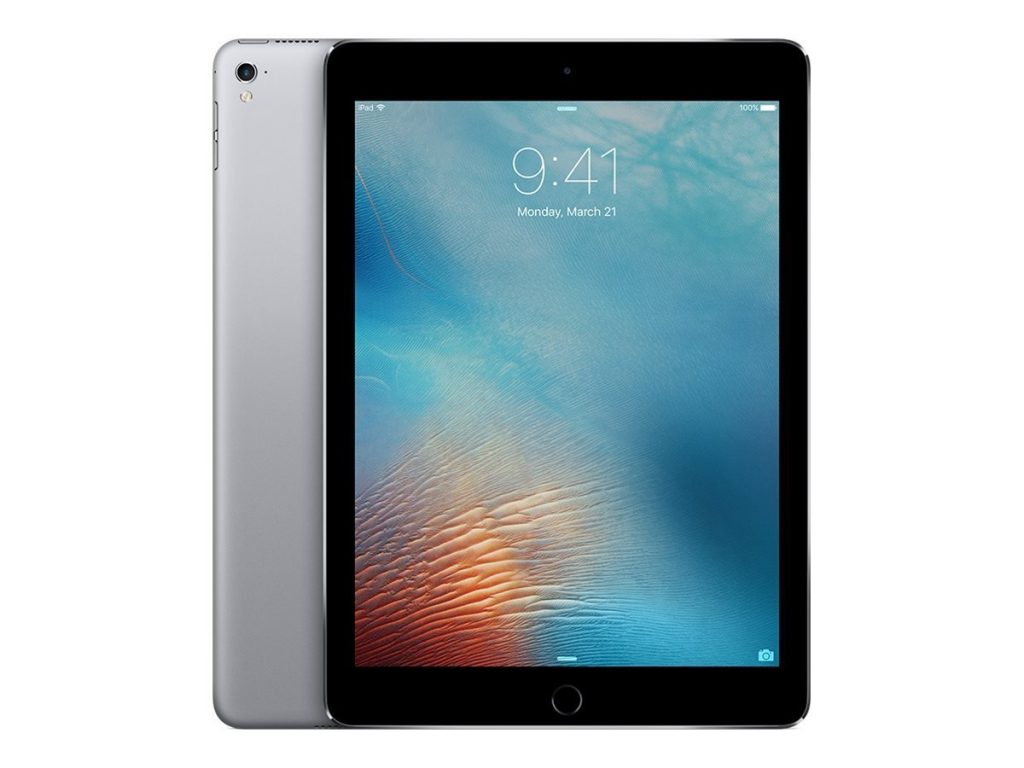 Apple surprised us all when they launched their "Pro" series of iPads, and the iPad Pro 9.7 is undoubtedly a winner! Using a new True Tone display and an A9X processor powering it, it offers the fastest and smoothest iOS experience. Featuring a 2048X1536 pixel resolution, Apple has also added four speakers to enable the audio experience. There's also a 12 MP rear camera for those who want to showcase their photography skills. Pair it with the Apple Pencil and a wireless keyboard, and you wouldn't need your laptop. It also boasts of up to 10 hours of battery life.
2. Google Pixel C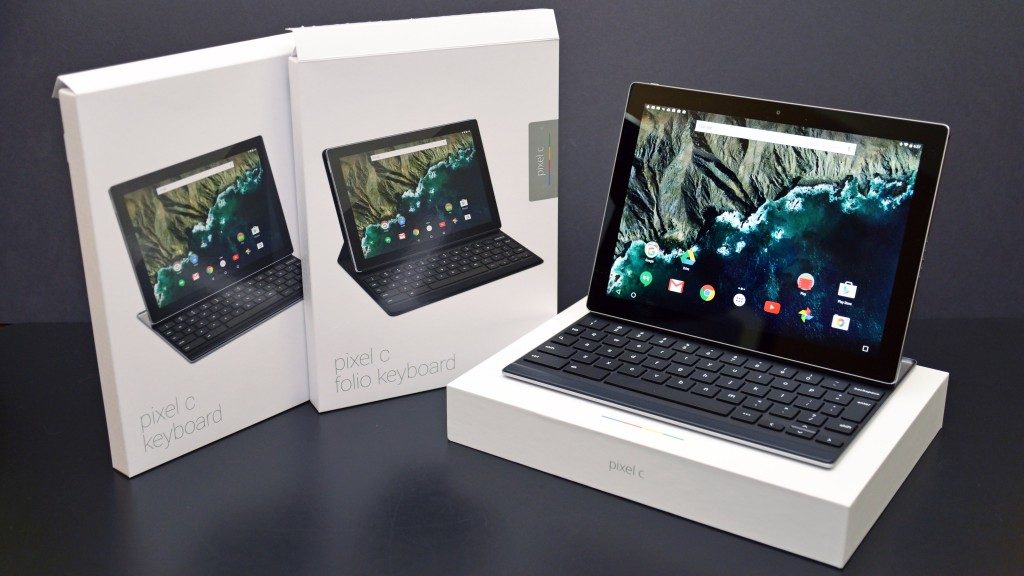 Available at a premium price, Google Pixel is an exceptional tablet that was released running Android Marshmallow but upgradable to Nougat (7.0). With the internal storage of 32/64 GB, and Nvidia Tegra X1 chipset, it is a high performance tablet. The highlight of the tablet for users is the ability to attach a magnetic keyboard very strongly that even if you hold upside down, the keyboard won't fall off. This is a sturdy, compact and classy tablet offering high-end performance and long lasting battery life. Build with an aluminum design, the tablet appeals instantly with its first look.
3. HTC Nexus 9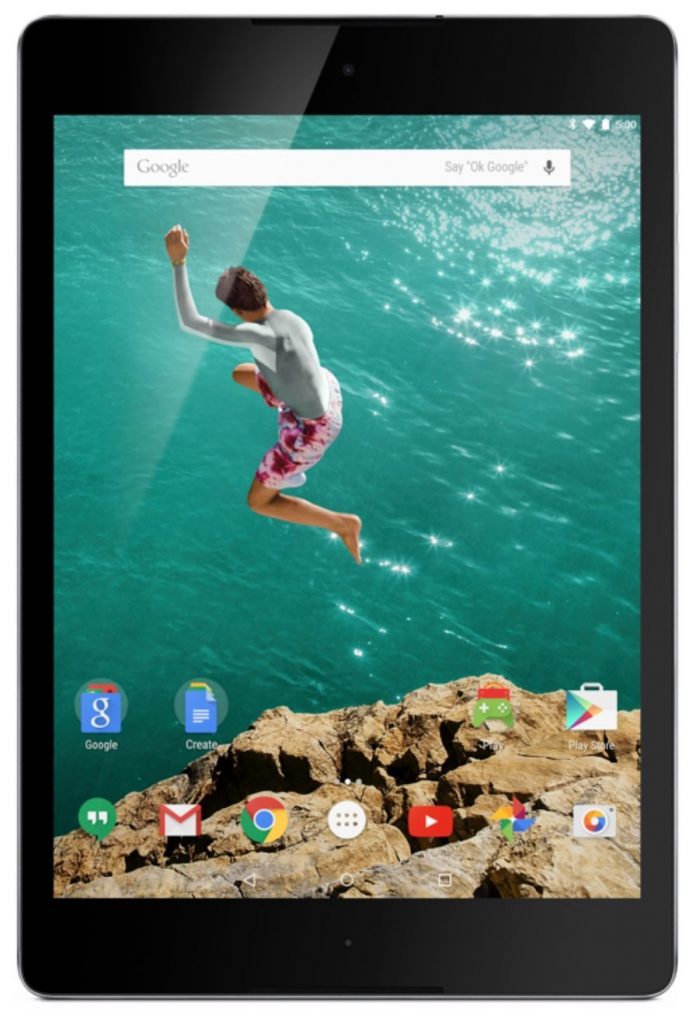 A high performance tablet designed by HTC has a lot to offer. With a metallic frame and soft rubberized back cover offers a great grip to users. It's easily upgradable to the latest Android Nougat with great ease and smoothness offering a solid design and robust screen, though not jaw dropping. Powered by Nvidia Tegra K1 SoC, it provides a stunning Android experience with QHD display and newer updates regularly.
4. Samsung Galaxy Tab S2 8.0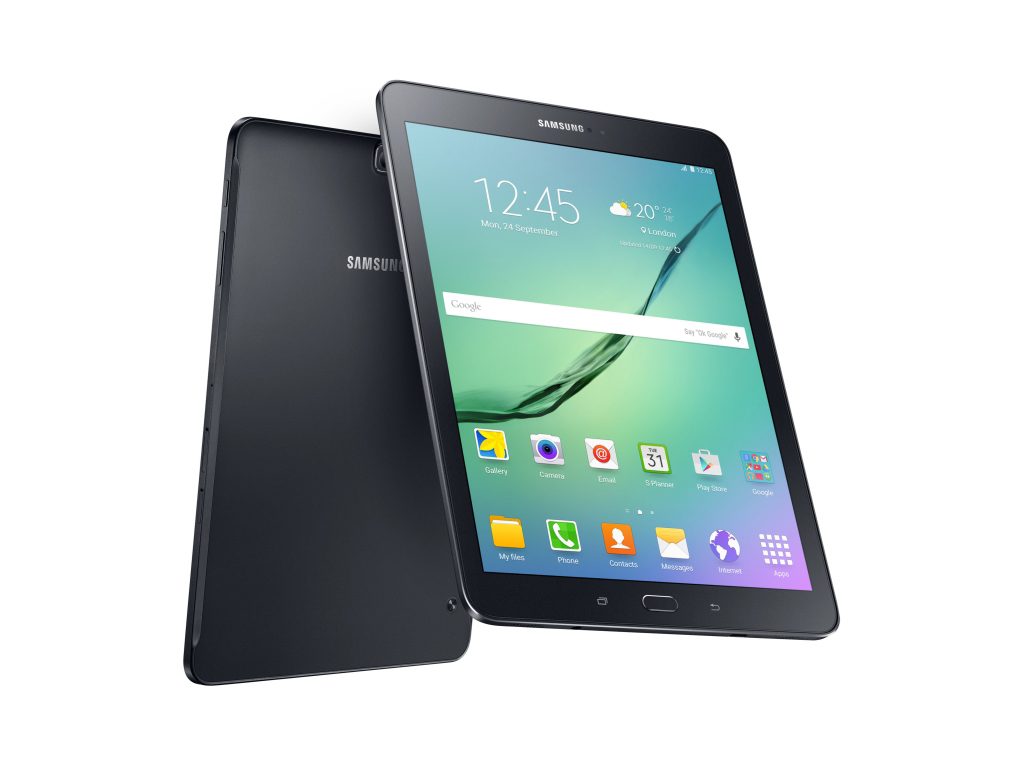 [ad code=1 align=center]
Ability to outshine the Mini 2 tablets of Apple, the Samsung Galaxy Tab S2 8.0 can be counted as one of the thinnest and lightest tablet with a smooth screen and 1536 x 2048 pixels resolution. Good battery life up to 13 hours with 32/64 GB storage and Micro SD card reader, the Samsung S2 tablet additional features such as a finger print scanner and AMOLED screen; Samsung S2 is just great for everyday use.
5. Apple iPad Air 2 9.7″
Though its more than 2 years old, this 9.7 inch tablet is still one of the best in the market now. Compared to the iPad Air 1, it has a more powerful processor and slimmer package with features of sensors to detect the light to adjust the display automatically. It comes with the perfect blend of power and portability, and can be said to be one of the best price-to-performance tablet you can buy. Accessorize with a smart keyboard with Apple pencil, high quality camera and loud speakers rendering the best tablet experience. With 2 GB RAM, it is available in three forms of storage, 32/128 GB. Truly, a high performance tablet with long battery life up to 9 to 10 hours.
6. Huawei Media Pad M3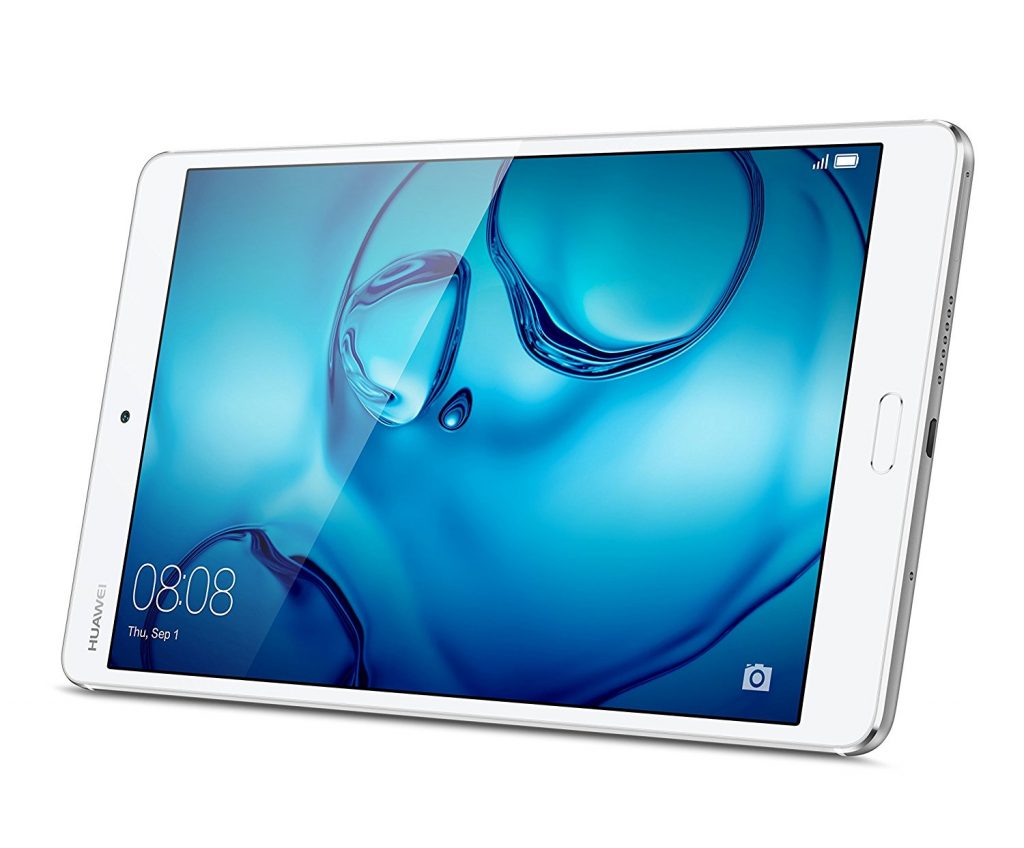 With a robust and sturdy aluminium design with sharp 8.4" HD screen of 2560X1600 resolution appeals users. Running on an Octa-core processor and 4 GB of RAM, you will also find a fingerprint scanner. However the most interesting feature is the dual Harman-Kardon speakers, which makes it one the finest choice for music lovers. It has a striking resemblance to the design of iPad Mini 4 and can definitely outperform it. Very powerful and long battery life along with great speakers make the Hauwei Media Pad M3 an awesome tablet to buy.
7. Samsung Galaxy TabPro S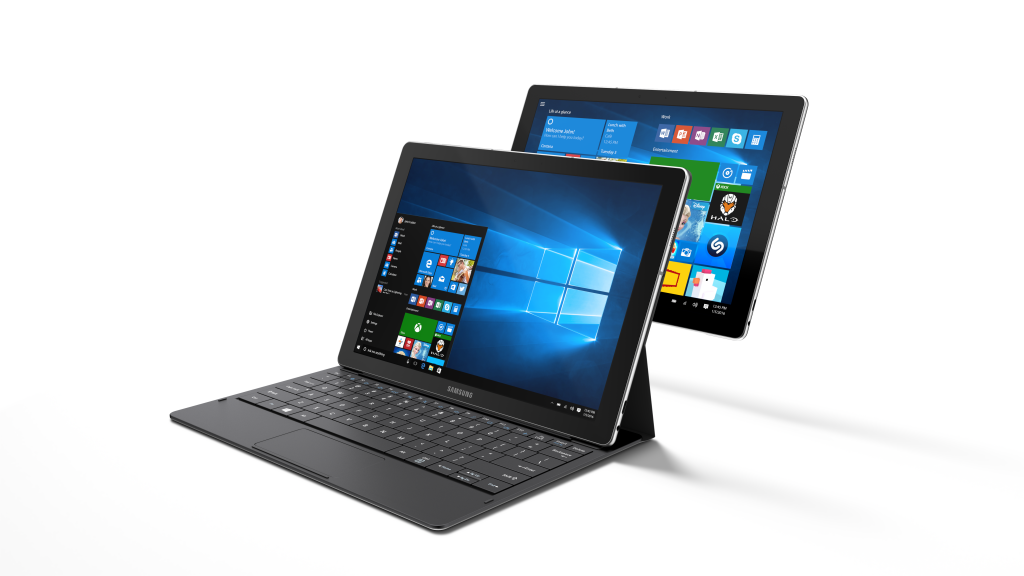 Unveiled in 2016, the Samsung Galaxy TabPro S has an impeccably 0.25" thin design for a 12-inch Windows 10 tablet. It has a vibrant Super AMOLED display of 2160X1440 pixel resolution. It houses 4 GB of RAM and an awesome 128 GB SSD drive that is blazing fast. Running the numbers inside is the Intel Core M3 processor which does pack a punch. The battery life is still pretty good being around 4.7 hours. The only downside is probably the keyboard base that seems a bit flimsy to use.
8. Microsoft Surface Pro 4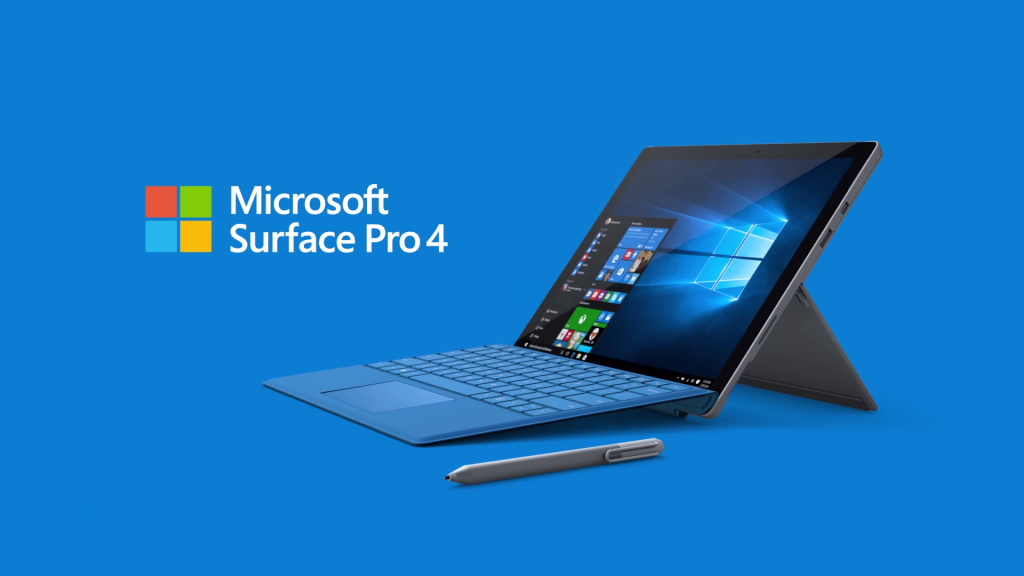 With high resolution and larger screen, it still rules the top of the charts. If you're a designer or a multimedia professional, this is the tablet that you need. It's a much improved version with good quality pen and keyboard. It has solid processing power with processor variants such as Intel Core m3, i5 and i7 processors and 16 GB memory along with longer battery life. It has 12.3 inch screen with 2736×1824 pixel resolutions rendering great performance and perfect for doing serious work. It can be termed as a full time laptop and a part time tablet.
9. Amazon Fire HD 8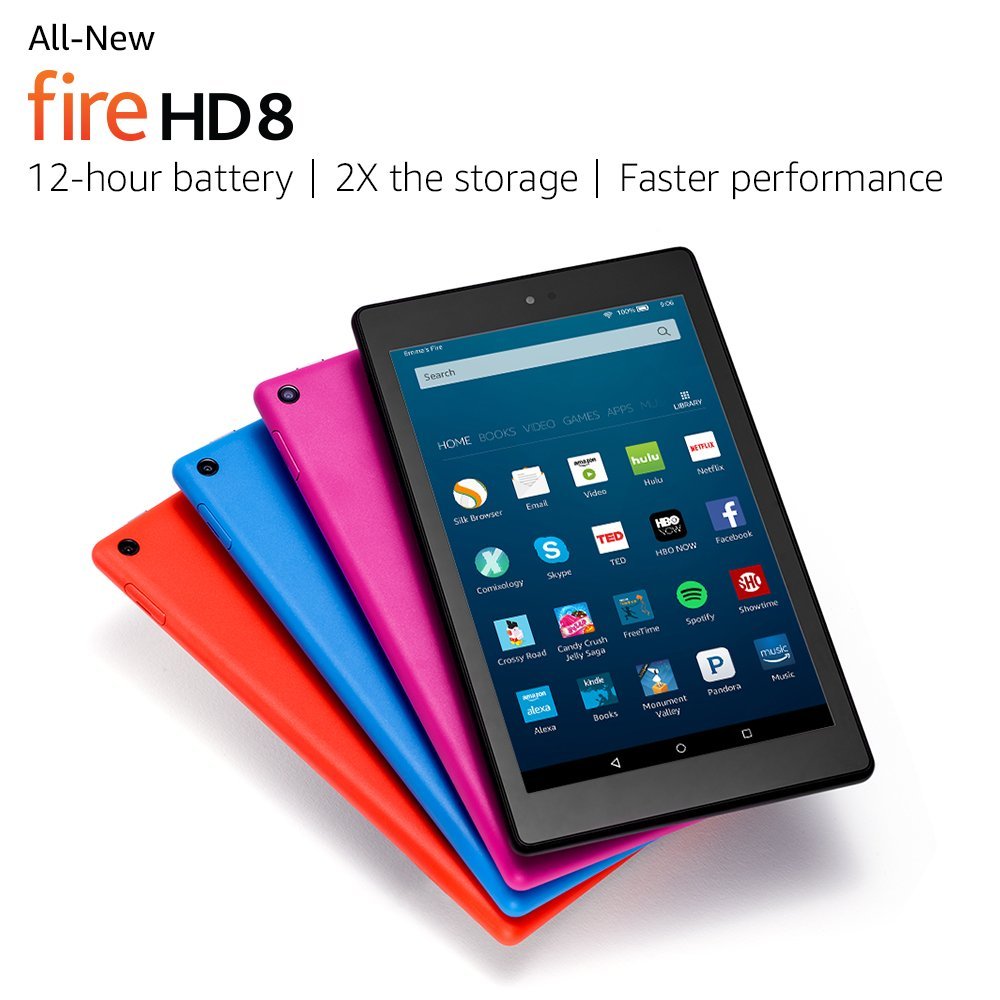 [ad code=1 align=center]
The Amazon Fire HD 8 is a surprisingly inexpensive tablet from Amazon that is meant for those who don't wish to spend too much on a tablet. It runs on a customized Android OS with Quad-core 1.5 GHz processor, 1 GB of RAM and an IPS LCD screen of 1280X800 pixels. If you couple this with the Amazon Prime Membership or Netflix, you get access to millions of books, movies & TV shows. Amazon even claims that their product is twice as durable than iPad Mini 4 and also costing much less.
10 Lenovo Yoga Tab 3 Plus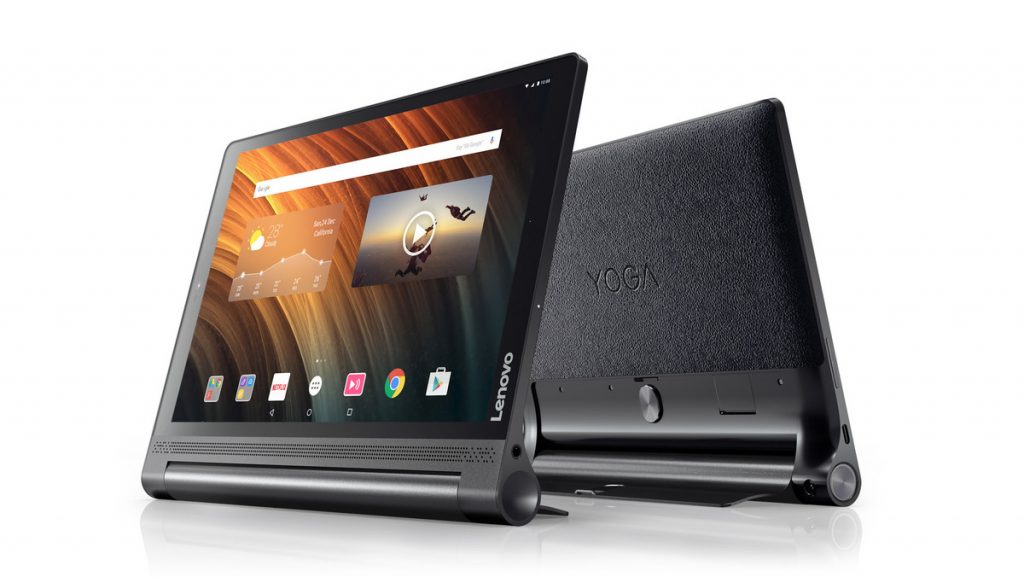 This is yet another tablet offering amazing price-to-performance with its 10.1 inch 2560X1600 pixel screen running Android 6.0. The highlight is the theatre-caliber JBL speakers for watching movies on the go. Another noteworthy feature is its insane battery life that is touted to last up to 18 hours on a single charge! With its durable metal chassis, the tablet definitely looks stylish along with being splashproof.